Reprieve by James Han Mattson
My rating: 4 of 5 stars
I really enjoyed this. I don't read a lot of stories that feature this sort of Literary Fiction mixed with strong Social Horror.
I felt like this author did a great job constructing this one. I feel like with the people it's going to hit with, it will really hit. Reprieve has the power to stay on your mind.
I listened to the audiobook and found it immersive. The tone of J.D. Jackson's narration was, despite the content, soothing and very easy to get swept up in.
This story is set in 1997 and is constructed via a few different style elements. The idea is that there has been a murder at a full-contact, horror-inspired escape room called Quigley House, and we learn about the individuals involved, as well as the aftermath of the crime.
You get a few different character perspectives leading up to their involvement with the fateful night at Quigley House. You also follow along with the group of four contestants making their way through the different levels of the escape room process. Finally, you get court transcripts from the trial following the murder.
An aspect I think some Readers may dislike are the fairly large sections from the different perspectives in the before portions, that are pure character development. They provide context for the various characters ending up at the escape room, but they're not particularly exciting, or thrilling, if I'm being honest.
With this being said though, I actually really enjoyed the author's choices in constructing it that way. There were little hints provided throughout these sections that gave you insight into how they were all ultimately going to be connected. I liked watching it all come together.
Additionally, I enjoyed that sort of slow build-up of the eventual relationships and connections. I felt James Han Mattson gave real care to the creation of these characters and it gave it a certain level of authenticity that I appreciated.
The Social Horror was strong, particularly involving race and social status. Those themes branched throughout all of the different sections of the story and I feel like the author did a great job with it, bringing a slightly different perspective than I have read before. Jaidee's experience as a foreign student coming to the U.S. was eye-opening.
Even though I had a great experience with this one, I do understand why some Readers aren't connecting with this like they wanted. I think if you go into it expecting a fast-paced and exciting Horror-Thriller set in a escape room, you may be let down by the slow-build and focus on non-escape room content, of which there's a lot.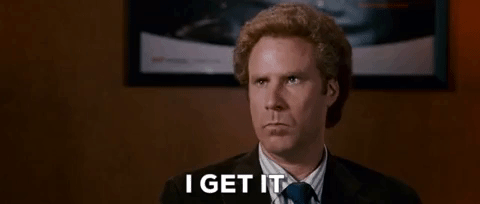 I think if you enter this one with the right mindset though, and allow yourself to just settle into the character's personal journeys, you could end up enjoying this as much as I did. Hopefully, this review will help you decide whether it will be for you or not.
I will definitely be picking up whatever James Han Mattson chooses to write next!