Now that we are officially halfway through 2020, I thought it would be a good time for me to tell you about the best books I have read so far this year!
My monthly wrap-ups have been nonexistent this year. I think I have written one. So, this serves as sort of a 6-month wrap-up with just good stuff. I am not going to include rereads in this; all these books were new to me in 2020.
First up is a book I am currently reading. I have about a quarter of the book to go, I am taking my time with it because it is so damn good, I don't want it to end! This was one of my most anticipated releases of the year and if you guessed Home Before Dark by Riley Sager, you are correct!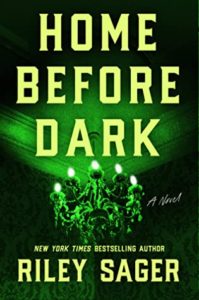 Yes, Home Before Dark is the Horror Thriller of my dreams. When Maggie Holt was just a girl, she and her parents moved into a desolate Vermont mansion, Baneberry Hall. They were there for 3-weeks before they fled for their lives. Her father subsequently released a novel titled, House of Horrors, that tells of their time within the house that he claims is haunted.
Twenty-five years later, after his death, Maggie returns to Baneberry Hall for the first time seeking answers. Was her father's novel a complicated lie or are the halls of Baneberry actually as haunted as he claims?
Told in alternating sections between Maggie's current day timeline and excerpts from the Book, I am loving every single second of my time reading this! Horror fans rejoice, this is perfection.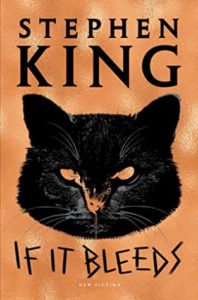 Next up, I would have to mention King's newest release. If It Bleeds is a four-story short-story collection that includes an anticipated release following one of my favorite characters from the Bill Hodges Trilogy, Holly Gibney.
I felt this was such a great, well-rounded collection. I loved every single story. They all had completely different topics and feels, but somehow worked together perfectly. I actually think I loved this as much as Full Dark, No Stars, which is saying a lot, as that is currently my number one favorite short-story collection.
Keeping with the King, I have to mention Duma Key, which I read last month for a readalong with a bunch of folks in the Constant Reader community on Bookstagram. Firstly, I am so disappointed in myself for not picking up this epic story before now. It was soooooo good. I can't believe it has been missing from my life all these years.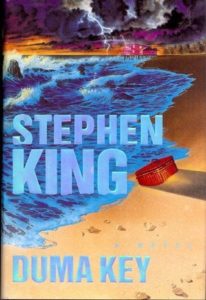 It follows a man, who after a devastating construction site accident, moves to a remote section of the Florida coastline to recover, both mentally and physically. There he rediscovers a passion for making art, but when Duma Key essentially begins communicating with him through his artwork, the real fun begins. Steeped in family lore and hidden secrets, this story contains beautiful friendships and a ton of hauntings. It is everything!
Even though I have owned a copy of this book since it was released in 2008, I had never even read the synopsis. I had literally no clue what this book was about going in and became completely entranced as the story unfolded. This felt like classic King to me; full of paranormal glee.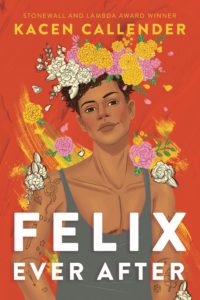 Taking a completely different turn, a YA-Contemporary that has blown me away this year would be, Felix Ever After, by Kacen Callender. Following Felix Love, a transgender teen living in New York, this story is a journey of self-acceptance and discovery as Felix learns how important it is to love himself, in addition to accepting love from others.
After a fellow student creates a gallery listing Felix's deadname, along with photos of him before his transition, he is rightly shattered. He vows to find the person responsible and make them pay. Along with his best friend, Ezrah, he sets out to do just that. For a while, Ez is on board, but eventually Felix goes rogue and continues his revenge plot on his own. During this time, Felix evolves a lot as a character, as he opens up to individuals he had previously blocked from his life and seeks to understand more about his own identity.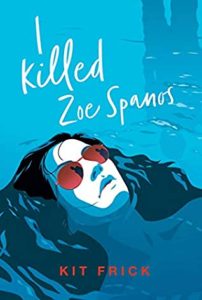 Speaking of YA, the YA Mystery/Thriller game has been very strong this year, as I have discovered two new favorites in 2020 releases. Those would be, I Killed Zoe Spanos, by Kit Frick and A Good Girl's Guide to Murder, by Holly Jackson. Both of these novels follow teen girls doing some amateur sleuthing into unsolved disappearances in their hometowns.
In I Killed Zoe Spanos, Martina Green creates a podcast investigating the mysterious disappearance of Zoe Spanos. Throughout the book we get the transcripts of entire podcast episodes and it was such a phenomenal way to build out the story. I adored this entire book, start-to-finish; the podcast element being just one small portion of the fuller narrative.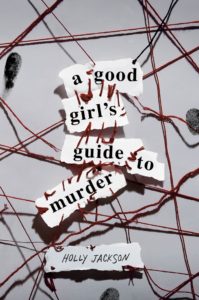 In A Good Girl's Guide, we follow high school Senior, Pippa Fitz-Amobi, as she investigates the disappearance of local girl, Andie Bell, for her Senior Capstone project. Andie's boyfriend, Sal Singh, has been accused of murdering her in a jealous rage. Pippa knows Sal and is not buying this official story. She thinks the town is covering up something and she is hell bent on exposing the secrets.
Pippa is a fantastic character. I loved reading from her perspective. Even when things got really scary, she was dogged in her search. Never giving up and never allowing others to tell her she couldn't do something. This was cleverly formatted as well to make it a highly addictive story!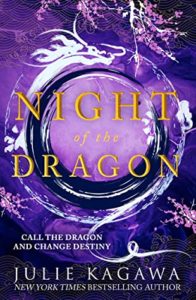 Another favorite for 2020 thus far would be Julie Kagawa's concluding book in the Shadow of the Fox trilogy, Night of the Dragon. Returning to the land of Iwagoto, we follow kitsune shapeshifter, Yumeko, and her friends as the continue to work to keep the infamous Dragon Scroll safe. They are quite literally on a quest to save the world, so no pressure.
As much as I did not want this series to end, I could not have dreamed up a more stunning conclusion. This story shattered my soul into a million pieces. It stole my breath, but also instilled a sense of love and hope. Kagawa is wildly imaginative and an exceptional storyteller. This entire series was flawless. All the stars.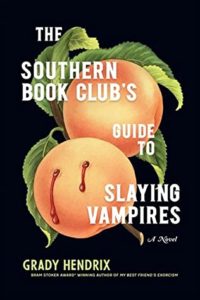 And finally, a new favorite Horror novel for me would be Grady Hendrix's 2020 release, The Southern Book Club's Guide to Slaying Vampires. This story swept me away from the very first pages. I love the tone of Hendrix's writing. This one, set in the 90s, felt like the 90s. Following housewife, Patricia Campbell, in her suburban South Carolina town, we watch as she steps outside of her comfort zone to save all she loves, when an evil force arrives in town.
Hendrix can effortlessly blend humor with horror in his novels and I absolutely adore it. This book made me laugh, it made me cry, it made me cringe and gag; it was incredible. Highly recommend this to any Horror fan!
So, those are my top, top, top books of 2020 thus far. I have read so many great books this year. A lot of 5-star reads, but when I reflect back, these are the titles that have truly stayed with me.
I am slaying my 2020-reading goals as well, which feels great. I set my goal at 150-books for the year and as of this writing, have completed 111-books. It's fairly obvious to me I will be exceeding my goal.
Okay, that's enough from me for now! I have to go read! I am participating in the blog tour tomorrow for the release of Girl, Serpent, Thorn by Melissa Bashardoust, so stay tuned for that!
Until next time, Cheers & Happy Reading!