They're Watching You by Chelsea Ichaso
My rating: 2 of 5 stars
Well, that didn't go as I expected…
They're Watching You was a highly-anticipated release for me. Unfortunately, this story and I did not get along.
In this novel we're following Maren, a student at the prestigious Torrey-Wells Academy. Two weeks ago, Maren's best friend, Polly, went missing from school. Prior to her disappearance, Polly said some cryptic things to Maren.
When everyone, including the police and school headmistress, assume that Polly has run away, Maren knows that's not true. Polly was her roommate, she knew her better than anyone. Polly would never leave her hanging like that.
Thus Maren begins looking into it. To her it's clear, her friend is in trouble and she'll do anything she can to help.
When Maren finds an envelope hidden among Polly's things, containing an invitation to a secret society, she knows this is a lead worth following.
Rumors have swirled at school about this mysterious Gamemaster's Society for years, and as Maren digs in, she realizes there may be a lot of truth behind the whispers. Luckily, she finds out from classmates just the info she needs to secure her own invitation.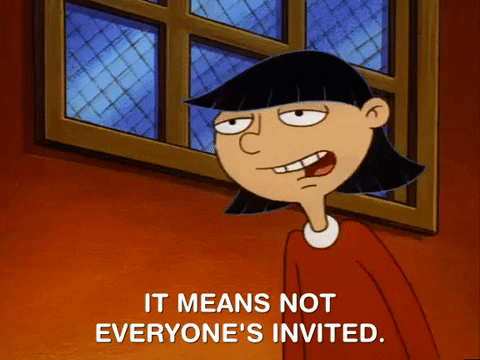 Before she knows it, Maren is elbow-deep in secret society craziness. There is a whole underground world at her school, one very few people get to see.
The games cooked up by the society are one thing, but Maren discovers she is playing a game of her own. For every win, she's one step closer to finding out the truth about what has happened to Polly.
Y'all, I really wanted to love this and in the beginning, I thought that maybe I would. Sadly, this never got off the ground for me and the ending, easily anticipated, left me underwhelmed.
The set-up was intriguing. I liked the idea behind what Ichaso was building, but the execution did not fit my tastes at all. I found the characters to be flat and frankly, boring, especially Maren.
Maren's personality was practically nonexistent. Besides her insistence on not giving up on Polly, I couldn't feel anything from her. All these wild things are happening to her, yet her thoughts and actions are putting me to sleep. I felt zero intensity.
Additionally, the romantic elements felt so forced and out of place in lieu of all that was happening. I sort of get one of the connections, as she is working closely with a certain someone to try to gain the information she needs, but it still felt out of place.
Lastly, the person who appears to be running everything, our villain, was ridiculous. I just could not get behind that person as an evil mastermind. Nope, nope, nope.
It just wasn't for me. The motivations, the romance, the fatuous games that everyone willing participated in for no truly logical reasons and the fact that our heroine is hypocritical and boring, just never allowed this one to connect for me.
With this being said, this is 100% personal opinion. I know that a lot of Readers will enjoy this and I am so happy for those that do. Everyone has different tastes, that's one of the best things about reading, how subjective it is.
So if this sounds interesting to you, if the synopsis raises your eyebrows, you should absolutely pick it up and give it a go. I certainly wouldn't be opposed to picking up more from this author in the future. Perhaps their next release will be more to my liking.
Thank you to the publisher, Sourcebooks Fire, for providing me with a copy to read and review. I appreciate having the opportunity to share my opinions.