What Moves the Dead by T. Kingfisher
My rating: 5 of 5 stars
5-stars yet again!
This was exactly what I wanted for my first read of October, which is why I chose to reread a tried and true favorite Horror novella by one of my favorite authors, T. Kingfisher.
My goal was to set a tone for the month and What Moves the Dead certainly succeeded in that. It's more than just a gorgeous cover. Kingfisher creates such an eerie, fun and mysterious tale in under 200-pages. She's a marvel.
As with many other rereads, I think I was able to enjoy the details of this story even more this time around. Since I knew where the story was going, I could concentrate a little more on the finer points.
My biggest take-away this time through was how much I truly enjoy reading from Alex's perspective. I love how Kingfisher brings her signature sense of humor to every main character she writes and Alex is no exception.
Alex is such a unique protagonist. They make you feel like you are sitting with a friend who is telling you a story of their last vacation. Granted a really messed up and horrifying vacation, but entertaining nonetheless.
I'm super stoked that Alex is coming back in February in the sequel to this book, What Feasts at Night. It sounds like it is going to contain the same sort of horror-based mystery for Alex to investigate.
Personally, I am counting down the days until I can get my hands on that. It's definitely one of my most anticipated releases of 2024.
If you love Horror, but haven't picked this one up yet, what are you doing with your life? Seriously? Get to it! This is the perfect way to kick off your Spooky Season reading!
Original:
In What Moves the Dead T. Kingfisher expertly reimagines Edgar Allan Poe's The Fall of the House of Usher.
That fact alone sold me on this book, well that and the fact that T. Kingfisher is one of my favorite authors, but then this cover dropped.
A masterpiece shall grace our shelves. Mine for sure because I've already preordered a copy and you should too!
The year is 1890 and Alex Easton has just received word that their childhood friend, Madeline Usher, is on the brink of death. Thus, Easton heads off to the countryside to the Usher family estate to be with Madeline and perhaps provide some support to Madeline's brother, Roderick.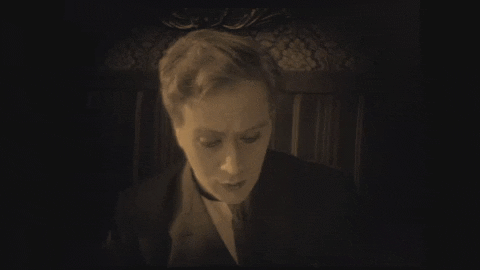 Arriving at the once lavish estate, Easton is shocked that the manor home has fallen into such a horrible state of disrepair. It's unnerving to say the least.
Equally unnerving is the state in which Easton finds Madeline. They knew Madeline was quite ill, but her behavior belies any illness that Easton is aware of. Madeline's behavior, speech and appearance are bizarre. She's actually frightening to be around.
Denton, an American doctor and friend of Roderick Usher, is staying at the home as well while tending to Madeline. It's clear that Denton has no explanation for Madeline's mysterious illness.
Additionally, Roderick Usher isn't quite himself either. He's not sleeping and claims to be hearing things in the walls of the home. Could he be succumbing to whatever has infected Madeline?
In addition to our main cast we also get some great side characters. Hob, Easton's trusty horse, was of course my favorite. No one writes animal companions quite like Kingfisher. She gives them such strong personalities, which for anyone who has an animal companion of their own will seem quite relatable.
Another favorite was the intelligent and plucky Miss Potter, a local woman who spends her time researching and painting specimens of fungi. Easton and Potter meet and develop a quick rapport. Easton ends up learning a lot about the local area, lore, flora and fauna from Miss Potter.
The classic gothic vibe of What Moves the Dead meshed so well with Kingfisher's fresh and witty humor.
Picking up a new Kingfisher story is so comforting for me. It's like settling in for story time with a horror-loving friend. That's exactly the feeling I got from this one. It's eerie and sinister the entire way through, while also somehow managing to keep me laughing.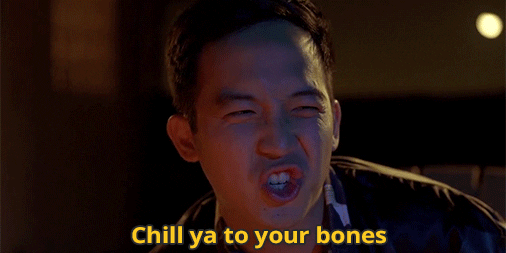 I loved going along with Easton on their investigation into the mystery surrounding the House of Usher. There is some truly horrifying imagery included that was so well done.
I could picture, smell and taste the decay of this property. It definitely got under my skin.
Thank you so, so much to the publisher, Tor and Macmillan Audio, for providing me with a copies to read and review.
As I mentioned earlier, this was absolutely one of my MOST ANTICIPATED releases of the year and it did not disappoint. Kingfisher is knocking them out of the park in 2022!!!