A Haunting on the Hill by Elizabeth Hand
My rating: 5 of 5 stars
Initially, after hearing of the upcoming release of A Haunting on the Hill, the first-ever authorized novel to return to the world of Shirley Jackson's The Haunting of Hill House, I thought, this is either going to be amazing and nostalgic, or we're all going to hate it…
After reading it in a day, I'm happy to report, I loved it and though I wouldn't say it was nostalgic, it did successfully deliver the atmosphere I was hoping for.
It's funny because going in, I didn't read any reviews and honestly, I didn't even know what the overall rating for the book was since its release. I was surprised after I finished it and rated it, to see that the overall rating was only a 3.46.
It looks like I'm in the minority opinion again.
In this story, we follow Holly, a struggling playwright, her girlfriend, Nisa, a singer, their friend, Stevie, an actor, and a sort of washed-up starlet, Amanda, as they move into Hill House to work on the play Holly has been writing.
Holly rented the mansion for a month after seeing it for the first time while on a weekend getaway upstate. It just seemed like the perfect place to bring her play, The Witch of Edmonton, to life. It promises to be a next-level artistic experience for all involved.
From their very first tour of the house things seemed off, like the house has a spirit and mind of its own. Nevertheless, Holly isn't able to stop imagining them living and working amongst its gothic goodness. She feels inspired.
Thus, the lease is signed and all associated parties make their way to the property. It's showtime.
As with Jackson's original, I loved the feel of the house. Hand did a great job channeling the dreadful atmosphere and the more supernatural elements were appropriately paced and eerie. It was interesting to watch the house unravel each of the characters in their own unique way.
I did find the writing style a little uncomfortable at first, but then I started to see it more as Holly's perspective, her way of viewing the world and the unfolding events. It is how I could picture her relaying what was happening around her.
With that in mind, it began to flow a lot more easily for me.
Even though this was one of my most anticipated releases of the year, and I have had a hard copy since its release, I decided to wait for a copy of the audiobook from my local library in order to read it.
I had heard from a couple of different people that the audiobook was amazing and I couldn't agree more. It is a great production, with fabulous narration and sound effects that boosted my overall reading experience.
I'm not sure if I would have rated it as highly had I just read a hard copy, and unfortunately we'll never know, because I will never forget this listening experience. It was that good.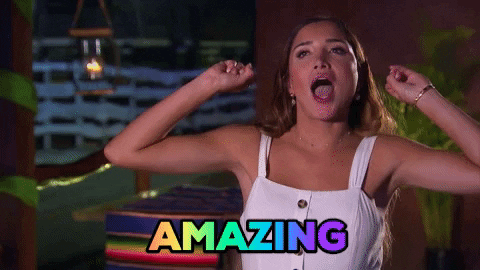 I also feel like the way this story is told, a bit slower and more subtle in the beginning, with a lot of character work towards the middle, then a rapid increase in supernatural occurrences as it races towards a rapid conclusion, lends itself well to the audio format.
It kept me engaged and I loved picturing the vivid imagery that Hand developed for us. I also enjoyed getting to know this cast of fairly unlikable characters.
The setting, the atmosphere, the relationships and their interactions, this all suited my tastes quite well. I walk away a very happy girl.
I'm already planning to read this again next year, most likely in the Fall. I am going to read Jackson's original, immediately followed by this. I think that could help to enhance the experience even more.
At the end of the day, I appreciate so much the story that Hand was able to create here. It had to have been a tremendous amount of pressure to take on this task and I think she did an incredible job with it.