The September House by Carissa Orlando
My rating: 5 of 5 stars
**4.5-stars rounded up**
The September House, a debut novel from Carissa Orlando, is delightfully dark, entertaining and unique. Perfect for fans of Rachel Harrison and T. Kingfisher.
I was blown away and completely impressed by this!!!
Having received a copy of this month ago, by the time I got around to it, I had forgotten what it was about. Instead of re-reading the synopsis, I decided to jump straight in.
That was a great decision and I highly recommend going into this knowing as little as possible. Clear your mind and just dive in. You won't be disappointed.
In fact, I am so committed in this belief that even I, the over-sharer that I am, am going to say as little as possible about this plot. I will say that it follows a woman, Margaret, and you get told the story fully from her perspective.
Margaret is living in her dream home. From the curb, it's enviable, but things have slowly gotten out of hand. Mainly in September. Septembers are hell. Fed up with the living situation, Margaret's husband, Hal, leaves.
Surprised by her Dad's sudden absence, their daughter, Katherine, who has never visited the home her parents have lived in for the past four years, decides to pay a visit. She's determined to figure out why her Dad left.
Katherine is suspicious as heck. Why would her Dad just leave, and why won't her Mom provide her with any substantive information? What happened?
I absolutely love how Orlando chose to write this story. Being inside Margaret's head as you learn the truth about the house and the things happening there was completely engaging. I was surprised how quickly it kicked off, dropping us right into the heart of it.
Additionally, I loved Margaret's narrative voice. There was such nuance to it; it was funny, charming and completely heartbreaking at the same time, as all is revealed.
The introduction of Katherine into the house was an absolute delight as well.
I always find mother-daughter relationships interesting, but this one felt particularly well done. They are completely different people and at first, I thought, well, I can see why they really haven't visited much in the past four years.
Katherine can seem a bit abrasive and honestly, at times, Margaret's a bit doormat-ish for my tastes, but as the story evolves, and you learn their history, the true nature of their relationship was laid bare.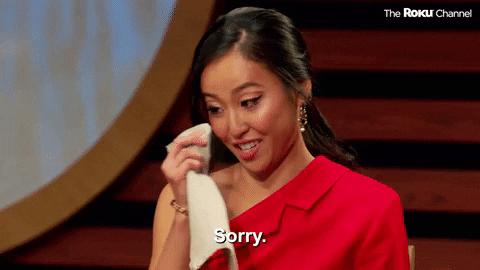 I was moved by it. Their relationship felt real to me. I became completely invested in them. It's funny, even with all the horror elements, the truth behind Margaret and Katherine's lives was the thing that almost broke me.
So yeah, the horror. Let's discuss. This is a Horror novel, after all and boy, did Orlando impress me with her grasp of horror imagery and her ability to bring it to the page.
If this is Orlando's debut, I cannot way to read her next book, and her next and her next, and so on and so forth, for what I know will be a long and successful career.
If you love haunted house stories, but are looking for something fresh, powerful and also slightly humorous, you absolutely, positively, definitely need to pick this up.
You might be wondering why I didn't give it a full 5-star rating if I am swooning about it this much. My only slight nit-pick criticism is that somewhere, around the middle, there were times it felt slightly repetitive and dragged just a wee bit for me personally.
Nevertheless, a sensational debut. I am super stoked to read more from Carissa Orlando. I hope she stays in this lane, the deep, Cozy Horror vibe of this story is something I always enjoy and seek out.
Thank you so much to the publisher, Berkley, for providing me with a copy to read and review. This will remain in my mind for a long time to come!