15 Secrets to Survival by Natalie D. Richards
My rating: 4 of 5 stars
💚💛💛💚💚💛💛💚💚💛💛💚💚💛💛💚
15 Secrets to Survival is a Middle Grade Survival Thriller and is a Middle Grade debut for beloved author, Natalie D. Richards.
I have enjoyed quite a few YA-stories from Richards, including Five Total Strangers and Four Found Dead, so I was very excited when I learned she was going to be branching into the Middle Grade genre.
I always enjoying seeing what an author I have enjoyed can do in a new space. It can be hit or miss, but this one was definitely a hit for me.
As expected, Richards brought some serious thrills and intensity to this, while also bringing the humor and softer moments you would expect from a Middle Grade story.
We follow a group of four kids, Baxter, Abigail, Turner and Emerson, who have sort of been forced together their whole lives due to their parents all being friends. Truth be told though, they sort of drive each other nuts.
After they get in trouble at a school for fighting with one another, they're forced to participate in an extracurricular project that will push them outside of their comfort zones, and will hopefully get them past their differences.
The goal is to get them to work together. At least that is what their parents and teachers want. We'll see…
The four get taken to a remote wilderness location and dropped off with Baxter's elderly Uncle Hornsby, who used to run a wilderness camp for kids. The parents seem to think he is just the person to get these kids in line.
The kids are shocked. It's cold, it's rustic, it's in the freaking middle of nowhere. Are they seriously getting left here with this eccentric old man?
Just like that though, it happens. Their parents leave and their true adventure weekend begins. Using pages from a survival notebook, the kids begin a sort of scavenger hunt through a series of challenges that wins them more pages to the notebook as they go.
The notebook truly clues them in on how to survive on their own in the rough terrain. After Uncle Hornsby appears to go missing though, it's a race against the clock as inclement weather closes in. They need to try to survive themselves, as well as find Uncle Hornsby before it's too late.
Will the kids be able to work together to get everyone safely through the weekend, or will their past disagreements and hurts get in the way?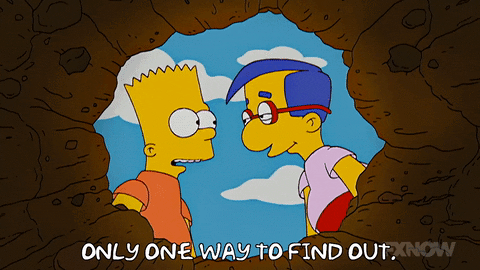 I did really enjoy this story. I found Baxter's perspective fun to follow, although there were some repetitive jibes towards Uncle Hornsby, particularly in the beginning, that I didn't find as funny as I think they were meant to be. Other than that though, I did enjoy getting the entire story through Baxter's narration.
The kids each excel in different areas and that fact initially is sort of seen as a reason why they don't get along. I liked watching each of the kids be able to bring their strengths into the weekend and I think it helped them to all gain a new respect for one another.
You definitely go on a journey with these kids and it seriously does get intense. There were moments, I wasn't sure how they were going to get past certain things. I loved watching the evolution of their relationships through it all.
I loved the survival aspects as well. Richards included pages from the notebook the kids were following through their challenges. I liked the way those pages were displayed and the level of information they presented.
I also liked the use of a storm approaching to up the intensity of the plot. I thought Richards did a great job building-out the setting, creating a dangerous atmosphere and adding a bit of suspense. This one definitely got my pulse-racing in multiple scenes.
I also grew attached to these characters. I loved the growth they each displayed and I ended up feeling proud of them for everything they overcame by the end.
I would definitely recommend this to any Middle Grade Readers, particularly if you like Survival stories, or Thrillers that feature inclement, winter weather.
Thank you so much to the publisher, Delacorte Press, for providing me with a copy to read and review. This was a blast and I hope Richards continues to write in the MG-space. If she does, I will absolutely be reading it!