The House in the Pines by Ana Reyes
My rating: 4 of 5 stars
**3.5-stars rounded up**
A fun debut novel! I liked this one a lot. The House in the Pines contains solid storytelling and an intriguing premise.
This story follows Maya. When Maya was a Senior in high school, her best friend Aubrey, died suddenly, mysteriously and with no identifiable cause, directly in front of Maya's eyes. The only other person around, a young man named Frank, fled the scene.
Seven years later, Maya lives with a loving boyfriend, has a job she enjoys, although isn't challenged by and is working through kicking a prescription drug habit.
Maya has struggled with the circumstances of Aubrey's death ever since. Due to this, she has understandably had trouble with sleeping and the pills sort of took the edge off, helped her to suppress the overwhelming anxiety.
At this point, the prescriptions have run out. She needs to stop. It's going about as well as would be expected, which is to say, not well at all. Then Maya makes a disturbing discovery.
Maya comes across a YouTube video showing a young woman, sitting in a diner booth, suddenly keel over and die. Sitting directly across from this woman is none other than Frank, the same man who happened to be sitting right next to Aubrey at the time of her death.
Maya is rattled. It seems like proof to her. She always knew Frank did something to Aubrey and now this other girl, this sort of proves it, doesn't it?
After a disastrous dinner at her boyfriend's parent's house, Maya knows she can't live with not knowing the truth any longer. She packs her bags and jumps a bus for her hometown of Pittsfield.
Her Mom still lives there in the house that Maya grew up in and welcomes her home with open arms. It's hard for Maya to be back there after everything that happened, but she knows she needs this resolution in order to move forward.
Additionally, her mother, who has years of experience as an EMT, may be just the person to help Maya through the painful withdrawal process.
Maya finally feels able to face her past. She throws herself into an investigation, not only of what happened to her and Aubrey all those years ago, but also to the young woman at the diner.
I was really intrigued by this story. It pulled me in from the start. I enjoyed how Reyes structured the telling of the story. There are both past-and-present timelines, as you slowly piece together what happened between Maya, Frank and Aubrey that summer and how that has impacted Maya's life ever since.
When she meets Frank at the local library, inexperienced Maya is taken in by the older boy right away. It's not necessarily his looks, but more a certain magnetism he has that is hard to resist.
Frank knows just what to say and it seems they have similar interests. Before too long though, Maya begins to notice certain things about their time together that make her greatly uncomfortable. In fact, she becomes so ill at ease around him, she actually begins to fear him.
Additionally, Frank's presence is putting a strain on her other relationships. Always thick as thieves, Maya and Aubrey are spending less time together than ever.
Once Maya finally admits to Aubrey the truth behind her relationship with Frank, Aubrey surprises her. She's afraid of him too. Just as the two girls begin to make connections, on that very day, Aubrey ends up dead.
I could really sympathize with Maya. The events of that summer were truly traumatic and it definitely had lasting repercussions on her life. Finding and watching that video brought it all back for her.
It's like she was forced to relive it. I appreciated that her character was willing to return home and face all her fears and it did get creepy.
I really enjoyed the pace of this as well. I couldn't put it down once I started. While I found some reveals fairly predictable, if you've recently read (view spoiler)[Shea Ernshaw's A History of Wild Places (hide spoiler)], you may see it too, I still enjoyed the story a lot.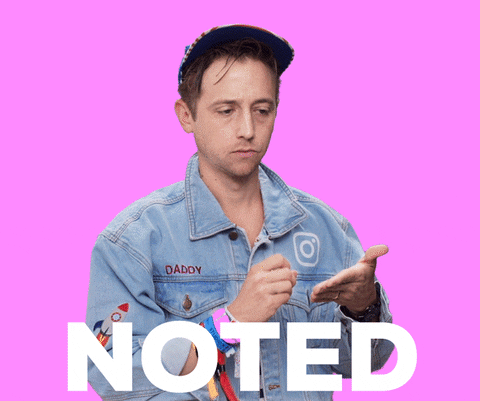 Overall, I am so glad that I picked this one up. It was quick and fun, yet thoughtful and slightly spooky. I am really impressed with this as a debut.
Thank you so much to the publisher, Dutton, for providing me with a copy to read and review. I can't wait to pick up more from Ana Reyes in the future!