The New Mother by Nora Murphy
My rating: 2 of 5 stars
Disclaimer: The thoughts represented in this review are solely based upon my personal reading experience with this book. They are by no means meant to disparage this author, or anyone who has enjoyed this story.
There is a book for every Reader and a Reader for every book. Unfortunately, The New Mother was not for me.
Let's just rip the band-aid off, shall we?
I hated this book for the first 60%. I rarely say that. Hardly ever, in fact, but this story just rubbed me the wrong way. Natalie's perspective got under my skin and I absolutely loathed everything she had to say.
I was listening to the audiobook and at times, considered throwing myself out of my moving vehicle to get away from her. It was that bad for me.
I get it, post-partum depression is a serious issue. It is valid and it should be taken seriously. I understand that and respect that, but the way this is presented…
I just couldn't stand it. Again, you've read the disclaimer, that's just me. I am sure many Readers will enjoy this from the start and will be able to connect with Natalie and her experiences.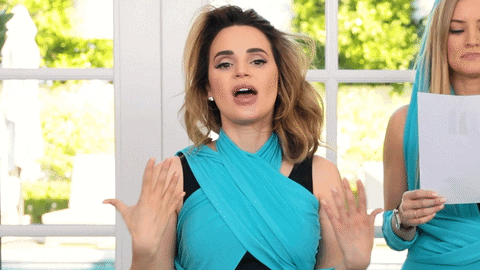 Around 60%, it does start to pick up a little. I wasn't completely disliking it. There's a little deviousness going on in their neighborhood, a slight glimmer, but at that point, it was sort of too little, too late.
I did know someone was going to get murdered, so I sort of hung around for that. Alas, there was no mystery, no thrills, and the only real suspense was whether or not the murderer would actually be able to pull off their plan.
Frankly, I was hoping that they would.
I won't drag this out any longer. You get the gist. Not for me, not at all, moving swiftly along.
As always though, I mean this, don't take my word for it. If the synopsis sounds intriguing to you, give it a go. You could end up loving it. There are certainly plenty of Readers who have already.
Thank you to the publisher, Minotaur Books and Macmillan Audio, for providing me with a copy to read and review. I appreciate the opportunity to provide my opinion.