We Don't Swim Here by Vincent Tirado
My rating: 4 of 5 stars
Earlier this year, I had the pleasure of reading Vincent Tirado's 2022-YA Horror debut, Burn Down, Rise Up.
First, let me say, if you are a YA Horror fan who enjoys stories involving urban legends, settings with a dark history, as well as a deep sense of place in the storytelling, you really should pick that one up.
I had a lot of fun with it and was instantly drawn in by Tirado's creativity and writing style. I loved how quickly the action kicked off, no wasted time whatsoever.
Additionally, there was some fantastic horror imagery within that story that really got under my skin. Not too long after completing that book, I heard some buzz for Tirado's latest release, We Don't Swim Here.
I immediately made it my mission to get my hands on it.
I was so blessed to receive an early copy of the audiobook from Tantor Audio…
And I'm not even lying to you, when I say I listened to it twice this weekend. Explanation as to why I listened twice: I was on a long solo road trip and had a lot of steering wheel time and it was that good.
The narration of the audiobook is FANTASTIC. I absolutely recommend it as a format. The narrator, iiKane, was able to channel a overriding sense of urgency to the entire story. It had my pulse racing, even when nothing overtly scary was happening.
This story follows two cousins, Bronwyn and Anais. Their grandmother, LaLa, is in ill health and because of that, Bronwyn's father, moves their family to the small Arkansas town, Hillwoods, where he grew up and into LaLa's house, while she is in hospital.
Anais calls Hillwoods home. Her Dad and Bronwyn's Dad are brothers, but because their two fathers have a strained relationship, Bronwyn and Anais, don't know each other all that well, even though they're cousins.
Bronwyn takes the move pretty well. She's a good girl. Her biggest disappointment is that she was a really successful swimmer at her old school, and this school doesn't have a swim team. In fact, in seems like there is no place to swim in the entire town.
While that's a major bummer, as soon as she starts school, Bronwyn is more distracted by how weird everyone is acting to care too much about the whole swimming thing.
One overly-enthusiastic girl befriends her and seems to be hovering around like an annoying fly every time Bronwyn turns around. Additionally, other classmates are super strange and elusive. It's like they're all hiding something from her; some giant collective secret.
This story is fast-paced and it involves a lot. That's why I didn't mind listening to it two times in a row. I was sure there were little things I might have missed the first time through, in my haste to get to the bottom of what was happening in Hillwoods.
Overall, this is a solid read. It's quite trope-filled, but honestly, for YA Horror, that's what I'm here for. It did have some of my favorite things too.
There was a lot of local lore, missing outsiders, odd acting locals, the new girl, a found diary, a nosy reporter digging into the past and an older character guiding the younger ones, whilst also providing a bit of levity.
Mystery, intrigue, dark imagery, a spooky town, it has it all. It felt like a mix of the 90s movie, The Faculty, with Hex by Thomas Olde Heuvelt + diversity. It's so freaking mysterious. I had no clue what was going on in the beginning and it had me disturbed.
My slight criticism is that it almost did too much. I could have delved more into certain areas, while leaving other areas out, if that makes sense. Digging deeper into certain aspects could have made it feel more tied up at the end; more focused.
This is just my opinion though and at the end of the day, I know nothing of writing and certainly could never have created what Tirado did here. Also, I read it twice and gave it four stars, so clearly, I still really enjoyed it.
For a sophomore novel, this showed growth and I'm super stoked that Tirado stayed in this lane. I'm so glad to have a new voice in the YA Horror space that I can obsess over.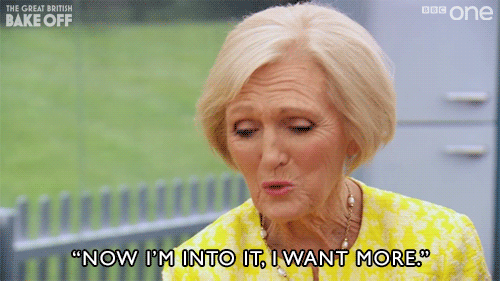 Thank you to the publisher, Tantor Audio, for providing me with a copy to read and review. I definitely recommend this one, as well as Tirado's debut.
Also, if you have enjoyed Tiffany D. Jackson's Horror novels, I think you'll enjoy this as well. The synopsis definitely got that comp right.