Churn the Soil by Steve Stred
My rating: 4 of 5 stars
**3.5-stars rounded up**
🖤🖤🖤🖤🖤🖤🖤🖤🖤🖤🖤🖤🖤🖤
Churn the Soil kicks off with a bang and doesn't let up; not once. In the beginning we have a murdered young girl, mutilated in a somewhat sacred area at The Border.
Basco PD officers get alerted to the gruesome crime and travel to The Border to investigate. At this point, you may be asking, what the heck is The Border?
The Border is an area outside of Basco and the border with the Yukon territory. There is a community of people there that have chosen to cut themselves off from the rest of society. They're none too trusting of authority, particularly the local police.
When Officers Brown and Reynolds arrive, the Border dwellers are less than forthcoming about the dead girl. Luckily, Officer Brown actually was a resident at The Border when he was child and still has one friend within the settlement, a woman named, Nancy.
Nancy wants to help. She realizes something is off with the general flow of life at The Border. This type of thing hasn't happened in recent memory. She wants to get to the bottom of it as much as the next guy.
Little do they know, it's about to get worse. Wayy worse.
Churn the Soil is a high octane Horror story. Stred somehow seamlessly blended an Action movie with Folk Horror and a good old fashioned Police Procedural into one work. I'm not sure how he did it, but he definitely pulled it off.
I am not going to say too much more about the plot, because frankly, I feel like it is best going in knowing next to nothing, as I did. This story is full of surprises.
I will say one little thing for Readers who have tastes close to mine. There is a dog in this story. The most perfect Cane Corso that the world has ever seen. He is a K9 police officer named Bruiser and he plays a significant role.
If this concerns you, if perhaps animal content is triggering for you, please read the following: (view spoiler)[Bruiser makes it out alive. In fact, he is a hero in this story and IMO, treated very well by Stred, who obviously loves dogs, so rest easy. You can successfully read this otherwise brutal story. (hide spoiler)]
I was impressed with how quickly Stred hooked me. There's no unnecessary build-up, or silly filler, and I was really digging his writing style from first few pages. I am looking forward to picking up more of his stories.
Additionally, this is one of those cold-weather Horror stories that will have you adding an extra layer to your wardrobe while you're reading. I feel like Stred really succeeded in building-out a powerful setting. The backdrop of this landscape gets under your skin.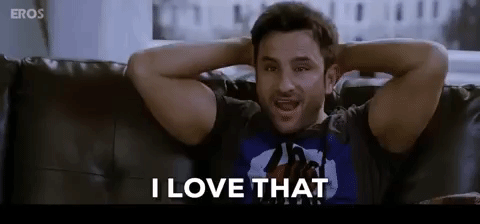 I'm not going to lie, this gets wild. W-I-L-D. The threat feels real. In fact, it almost seems hopeless. These characters are up against an incredible evil. I definitely wondered how anyone would make it out alive.
Overall, this story kept me up well into the night. It's a creative and creepy Horror tale. Solid work from new-to-me author, Steve Stred. This was a lot of cringe-worthy, run-faster, don't look behind you, fun!!