Wake the Bones by Elizabeth Kilcoyne
My rating: 3 of 5 stars
**3.5-stars**
When Laurel Early left for college, she was excited to be escaping her small farm town in rural Kentucky. It's what everyone from there dreams of, but few succeed at.
Unfortunately, Laurel didn't succeed either. The big city life of Cincinnati was overwhelming. She begin to fail her classes and then stopped going altogether once she realized she could just go home.
She returned home to her Uncle Jay's farm, but hadn't come clean with her best friends yet. They just think she's home for the summer.
In addition to working on the tobacco farm, Laurel is also a taxidermist of sorts. She doesn't seem like the type of taxidermists that I am aware of, but she deals in a lot of animal remains, particularly their bones.
It doesn't take long after she returns to town that the horrors begin. Blood trails on the farm, massacred animals, dreams of her dead mother.
The whole atmosphere is frightening, but in addition to all of that, there is a lot of normal, contemporary issues happening for Laurel and her friend group, made up of Isaac, Ricky and Garrett.
There are rumors that the Early farm is haunted, but a local girl, Christine, who everyone knows is a witch, is the first person to actually say it to Laurel at the time she needs to hear it.
It definitely gets her thinking. She needs to get the mystery of their property solved. She's always been haunted by her mother's suicide, but is there even more to the story than anyone knows?
Wake the Bones is a character-driven YA story with dark magical realism elements and a heavy Southern Gothic vibe.
I finished this extremely quickly once I started listening to the audiobook. I couldn't stop listening, but I couldn't really decide whether I was enjoying it or not. This was seriously a difficult story for me to rate.
There were many interesting aspects and the horror imagery was very well written, however there were good solid chunks that I found boring. The contemporary character work, it was too in the feels and less in the dark mystery I was hoping for.
I can definitely recognize that Kilcoyne writes beautifully, I just think at the end of the day, this particular story was lacking a bit of the pizzazz I was hoping for.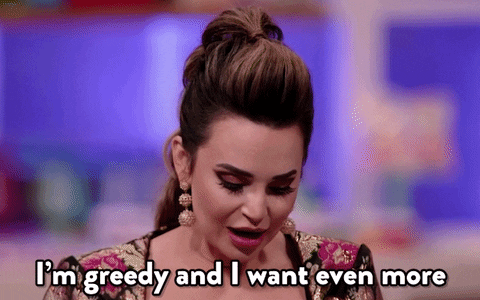 If I had to compare this story to other books, I would say it reminded me quite a bit of Summer Sons, Burn Our Bodies Down and Ghost Wood Song; like the three of them meshed together.
It's funny though, because even though I wasn't blown away by this, I can't stop thinking about. I'm basically trying to figure out why I ended up feeling so ambivalent about it.
With all of this being said, I would definitely be interested in picking up future works from this author.
I liked the themes explored here, the characters were well done and as mentioned before the horror imagery was great. I would love to see her go even further into the Horror lane.
Thank you to the publisher, Wednesday Books and Macmillan Audio, for providing me with copies to read and review. It's certainly given me a lot to think about!