The Soulmate by Sally Hepworth
My rating: 5 of 5 stars
**4.5-stars rounded up**
The Soulmate is the latest release from the Queen of the Whiplash Reveal, Sally Hepworth. As I quickly rediscovered with this story, Hepworth likes to keep you shook.
In this story we mainly follow Gabe and Pippa, a married couple with a beautiful cliffside home. Unfortunately, that cliffside sometimes attracts people with unsavory intentions.
Gabe has talked people off that ledge more than once. In fact it has happened so often they've even received coaching from the local police on the proper steps to take when they encounter a possible jumper.
Because of this, when they spot a woman on the ledge one day, it seems almost natural for Gabe to go out and approach her. To try to help.
Pippa is initially watching her husband talking to the woman. She hopes he'll be able to talk her back from the edge. Pippa turns her head, just for a moment and when she looks back, the woman is gone, Gabe's arms left reaching into empty space.
As the inquiry into the woman's death begins, it is revealed that Gabe actually knew her, unbeknownst to Pippa. What was said on the cliff that day? Did Gabe have a motive to push her? If so, what could it possibly be. Pippa is hurt, scared and confused. The couple has no secrets, do they?
I listened to this audiobook in one day. Once I started, I was quickly pulled into this web of ever growing secrets and reveals. It was impeccably told.
Hepworth drew me in from the start with a fascinating premise and an interesting couple. Pippa and Gabe were so glossy on the surface, but I just knew there was more to them both than was initially revealed. Boy, was I right!!
I love how Hepworth frames her stories. The pace and reveals are so much fun, you cannot help but be sucked into the lives of her characters.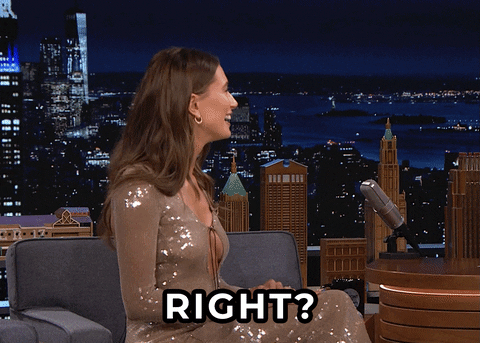 This is the third novel I have read from this author and I have felt that way about every one of them. The plots are just so compelling, it's almost impossible to stop. Every chapter leaves you wanting more; more answers, more drama, more revelations. It's a whole experience.
I would absolutely recommend Hepworth's work to anyone who enjoys twisted Domestic Dramas with enough scandals, lies and secrets to keep your head spinning.
Thank you so much to the publisher, St. Martin's Press and Macmillan Audio, for providing me with copies to read and review.
I had a ton of fun reading this and look forward to whatever wicked web Hepworth is going to spin for us next!!!