Funeral Songs for Dying Girls by Cherie Dimaline
My rating: 4 of 5 stars
Funeral Songs for Dying Girls is equal parts heartbreakingly-beautiful and chest-constricting in its uncomfortableness. This isn't an easy read and won't be for everyone.
I read this in 2-days and was genuinely moved by it.
This novel is told via the 1st-person perspective of a girl named Winifred. It's the summer she turns 16 and Winifred christens it the Summer of Humiliations.
Winifred is at a difficult period in her life. Her mother passed away when she was born, so Winifred has never had a lot of strong female influence in her life. The only adult female she's had a genuine connection with was her Aunt, her mother's sister, who has recently passed on.
Not only was this a loss of the only sort of motherly influence she has had, but it was also the loss of the only connection she had to her Mom's family and the Métis community. It's a big loss and she definitely feels it.
Upsetting her world further is the news that the crematorium that her Father works at may be shutting down, his job outsourced. If this happens, Winifred and her Dad will be forced to move from the only home she has ever known.
They live in an apartment on the cemetery grounds, close to her Mother's grave. Even the idea of having to move on from this space causes a great deal of anxiety for Winifred, and for her Dad.
When Winifred's comings-and-goings around the graveyard mistakenly get labeled as hauntings however, Winifred sees this as a potential saving grace. A local ghost tour is interested in the hauntings and may add the cemetery to their stops list because of them.
If they do, this could mean additional income and a possibility that the crematorium could remain open. They would be able to stay in their house. Winifred needs to develop a plan to coax this possibility along.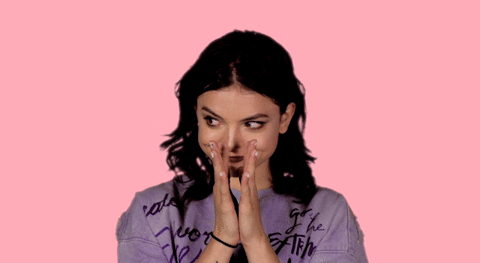 After Winifred befriends an actual ghost in the graveyard though, her outlook on everything slowly begins to shift.
The ghost is a teen girl, Phil, who died tragically in a ravine next to the cemetery decades before. Through the telling of her story, Winifred's eyes are opened to the greater world around her. She starts to see and consider things she never did before.
Through Phil's short life, Winifred is inadvertently introduced to the rest of hers. There's a great big world out there, what is Winifred's place in it?
First of all, the writing in this book is breathtaking, in such a raw, sort of aggressive way. I'm not sure I can quite convey what I mean by this, but basically, in the beginning, Winifred is in a really tough spot in her life. The way she views the world, and tells her story, is jaded and harsh.
Not a lot is going her way. She's an outcast at school, ridiculed by her peers for being strange. They call her Wednesday Addams and generally give her a hard time.
She has her Dad, who provides for her and obviously loves her, but he is emotionally unavailable. He's stuck in his grief from the loss of his wife and that has unfortunately put up a bit of a wall between him and his daughter.
Winifred has her dog, Mrs. Dingleberry, who she loves so much and her best friend, Jack. Unfortunately, as her and Jack have gotten older their relationship has changed and gotten complicated. Then an event on her 16th-birthday ends up fracturing it further, so she is feeling more alone than ever.
At first, she seemed so abrasive to me. I wondered if I would be able to connect with her, but the further I got into the story, the more I learned about her and I cared more and more. Learning about her family and about her wants, it sucks you in.
Phil's story is even more heartbreaking than Winifred's and the way it is slowly revealed, oh man, so impactful. The final section of Phil's story, I cried. I cried for Phil and for all the young people who have similar experiences to hers. Lost souls who will never find a way home.
Overall, I think this is a powerful story for those who can stomach it. It's not an easy read. It's not fast-paced, or plot heavy, this is very much a character examination and a moving portrait of growing up, discovering your identity and learning to love yourself and others.
I was so impressed with Dimaline's writing and her ability to pour emotion and culture into the story in an unflinching and unapologetic way. It's dark, but ultimately left me full of hope. I am very satisfied with the way it wrapped-up.
Thank you so much to the publisher, Tundra Books, for providing me with a copy to read and review. I was moved by this and I hope it gets into the hands of Readers who appreciate it.
I think for the people this resonates with, it will be a very memorable reading experience indeed.