The Body in the Library by Agatha Christie
My rating: 4 of 5 stars
The Body in the Library is the second full-length novel in Agatha Christie's beloved, Miss Marple series.
One of my 2023-reading goals, is to read all of the novels in this series in order. This is actually one of the ones I have previously read, but I was still so excited to pick it up again.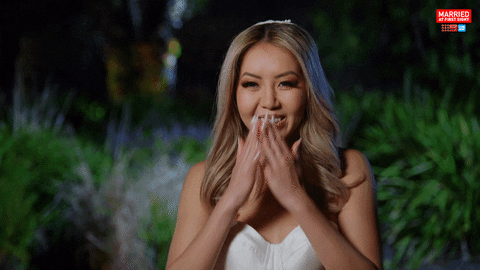 It has been a decade since I last read it, so I was due for a reread. It's so funny, too, because somehow in the interim, I had totally rearranged the plot of this novel in my mind.
For example, I was thinking the body was found in the library at the tail-end of a dinner party, but that isn't the case at all. I'm like, where the heck did I come up with that?
This story actually kicks off with Mrs. Bantry being awoken by her maid, Mary, letting her know, through sobs, that a dead body of a girl has been discovered in their library.
At first, Mrs. Bantry thinks she is dreaming. How the heck would a dead body have ended up in her home? She alerts her husband, Colonel Arthur Bantry, of the news. From that moment on, it's off to the races.
Seriously, Christie wastes zero time with this one. The discovery of the body is announced on page 2.
Colonel and Mrs. Bantry have no idea who the young woman is. She certainly wasn't an invited guest. From first glance, she doesn't appear the type of girl who would be privy to their same social circle.
The authorities are notified, of course, but Mrs. Bantry also calls on her friend, Miss Jane Marple, who knows a lot about this sort of thing. A swift and vigorous investigation begins.
I really enjoyed getting to know the players involved in this one. There was such a great mix of people and getting to the bottom of the mystery was a wild ride.
Again, Miss Marple is sort of a side character at this point, but her reputation definitely proceeds her. She is known for being quite observant and knowing a lot about these types of things; crime and psychology.
I liked having Inspector Slack around again for the investigation and getting to know even more individuals in the greater-St. Mary Mead area.
This is such a classic. The vibe is just quintessential Murder Mystery set in a small village. It exudes what we've come to know as, Cozy Mystery.
Finally, I loved Miss Marple's explanation of the hows/whys of this crime, and getting to that point was equally as fun.
Overall, I am certainly glad I reread this. It was fun to read hot on the heels of my read of The Murder at the Vicarage: A Miss Marple Mystery.
I am really looking forward to continuing on with this series and completing it all this year!!