By the Book by Jasmine Guillory
My rating: 4 of 5 stars
By the Book is the second novel in the Meant to Be series. This is a series of Adult Romance companion novels that are modern re-imaginings of well-loved fairy tales.
Each book is written by a different author and features its own cast of unique characters. These books do not need to be read in order.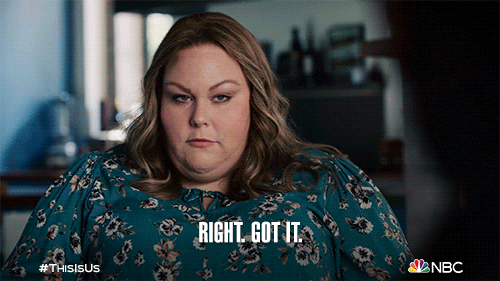 With that minor bit of business out of the way, let's get into this story, shall we?
By the Book is Jasmine Guillory's modern-take on the classic Beauty and the Beast; think the Disney version. We follow 25-year old, Isabelle, who is just starting her career in the publishing industry.
Her first job out of college is as an editorial assistant at Tale as Old as Time publishing house. Isabelle, Izzy to her friends, is a charmingly-enthusiastic young woman who cannot wait to prove herself and move up the corporate ladder.
Unfortunately, achieving the success she dreams of is slow going; very slow going. Meanwhile, she's still living with her parents, commuting into the city and struggling to get her boss, Marta, to notice her.
When Izzy overhears Marta complaining about a young male celebrity, Beau Towers, who has failed to turn in a manuscript for his long-awaited memoir, Izzy sees it as an opportunity to get within Marta's good graces.
As luck would have it, she will soon be attending a work convention in California and the author in question happens to live in that state, in Santa Barbara. She hatches a plan and volunteers her services to Marta.
All she has to do is go to Beau's house, figure out what the deal is with his memoir and aide him in any way possible in order to get him to turn it in.
Due to some very personal issues, Beau has been locked away in his Santa Barbara mansion for the last year, seeing no one but a few personal staff members.
Izzy has a tough nut to crack, but she's determined. This could be sink or swim for her career. She makes her way into his home and eventually into his head and his heart.
By the Book was so cute. I really enjoyed this and am very happy that I made time for it right now.
This was exactly the ray of sunshine I needed as a palate cleanser between all my super dark recent reads. Thank you, Ms. Guillory! You have filled my heart.
I really enjoyed both Izzy and Beau as characters. I especially enjoyed the scenes where Izzy was coaching him through his writing. I thought that was so well done and a great, realistic way for them to form a bond quickly.
I also loved the set-up of her getting to stay at his Santa Barbara mansion while she is helping him. It was so fun. Izzy, an East Coast girl, was a little out of her element, but she adapted easily and actually was happy for the escape.
As always I appreciated how well-fleshed out these characters were. I always love how Guillory includes real-life struggles for her characters to work through. Even the characters who seem to have it all also have personal challenges.
Both Izzy and Beau were working through issues and watching them move through that and grow together was immensely satisfying. Even though this wasn't as steamy as some of her prior works, in my opinion the level of romance fit this story perfectly.
Thank you so much to the publisher, Hyperion Avenue, for providing me with a copy to read and review. This was such a delight.
I'm such a Jasmine Guillory fangirl and look forward to her future works!