The Raging Storm by Ann Cleeves
My rating: 5 of 5 stars
**4.5-stars rounded up**
The Raging Storm is the third release in the Two Rivers series by beloved Mystery author, Ann Cleeves.
This Police Procedural Mystery series follows Detective Matthew Venn. I loved the first book in the series and have been hooked on it ever since. I feel like I have been waiting for this release for so long and it did not disappoint!!
The setting for this story is the small village of Greystone, Devon, a place Venn is very familiar with. He spent time there as a child, and due to personal reasons, has since parted ways with the community.
This might sound ominous, and it sort of is. If you've read the previous books, you'll know, but basically, Matthew was raised in a very religious household; part of the Barum Brethren, who have many members living in Greystone.
Matthew's sexuality, among other things, forced his separation from the group and family. Even the thought of returning makes him uncomfortable, but he's a professional and goes where he must.
Duty calls after the body of minor-celebrity sailor, Jem Roscoe, has been discovered in a dinghy anchored off Scully Cove. The residents of Greystone are shocked.
Roscoe, who grew up there, had returned after many years away and was renting a cottage. He just came back a few weeks ago, who could possibly want him dead?
Everyone seemed to find his presence entertaining. Many were curious as to why he came back. When asked, he claimed to be waiting for a visitor, but never indicated who. Could this person be the one responsible for his death?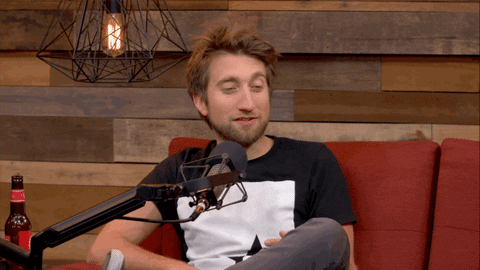 Matthew, along with his team members, Jen Rafferty and Ross May, head to Greystone to investigate this highly mysterious death.
As they begin their investigation, talking with the locals and digging into the lore and history of the town, they discover this mystery may run much deeper than they initially expected. As mentioned, Roscoe did have roots in the community, even if he had been away for many years.
With storm fronts ripping through the small town, the investigation takes many unexpected turns as we rushed towards the surprising and satisfying conclusion.
I had so much fun with this. The audiobook is fantastic. I definitely recommend that as a format for this story.
I love Matthew as a character. He is smart, dedicated, but also still processing his childhood and schism from his family and community. This makes him feel vulnerable at times. He's healed a lot, is happily married and obviously successful in his career, but those old insecurities sneak up on him sometimes.
I feel like his character is just so relatable and I think a lot of Readers will be able to really connect with him.
In addition to a compelling leading man, these novels contain exceptionally well-plotted mysteries. I loved how this one evolved over the course of the story.
You can tell from the very start that Cleeves is a veteran-Mystery writer. This lady knows what she is doing. All you have to do is sit back, relax and take it all in.
I love mystery stories set in small towns and this one is a perfect example of why. As the detectives began questioning the locals, they certainly learned a lot. There are so many connections and everyone knows each other's business.
It was interesting that Jem Rosco, who was originally from the town, had gained some celebrity. They all had opinions on that, whether it was based on who he was when he was young, or assumptions they made about his character now. I loved how he created such a fervor just by returning to town.
The rumor mills were churning even before he got himself killed. That may sound harsh, but seriously, the town was just a'clucking about his return.
I would definitely recommend this series to anyone who enjoys Police Procedural Mysteries. I think this whole series is just incredible. The writing is fantastic, the characters well-developed and the mysteries all super compelling.
Thank you so much to the publisher, Minotaur Books and Macmillan Audio, for providing me with copies to read and review. I cannot wait for the next book!!!