You're Not Supposed to Die Tonight by Kalynn Bayron
My rating: 3 of 5 stars
**3.5-stars**
You're Not Supposed to Die Tonight is a solid effort in the YA Horror space for well-loved author, Kalynn Bayron.
Admittedly, it was a bit of a mixed bag for me, with some aspects that I really enjoyed and others, not so much, but enjoyable nonetheless.
I have been saving this one for Spooky Season since its release. The cover is giving me all the 1980s-Slasher vibes that I could possibly want. I couldn't wait to dive in.
I picked it up as my 1st-read for the Spooky Smart Bitch Readathon, hosted by the devilishly-delightful, Jordaline Reads, that I am participating in this week. It fit with the first prompt and that was all the nudging that I needed.
In this story we follow a group of teens, lead by Charity Curtis, who work at a full-contact terror experience called, Camp Mirror Lake.
The location is fittingly the actual filming location of a cult classic Slasher film called, Curse of Mirror Lake and the staged experience plays out well-known scenes from that movie. Charity's role in the experience is that of Final Girl and she takes pride in her work.
On the last weekend of the season though, things begin to go horribly awry. Charity and friends are no longer fighting their way through a simulation, they're fighting their way through a real-life Slasher.
Will Charity still be able to end up the Final Girl?!
With her girlfriend, Bezi, and many other friends' lives on the line, she's hoping not. She needs them ALL to survive.
I feel like this is an interesting take on the Teen Scream Slasher. I liked how modern it felt by having the setting be a live-action terror experience. I really enjoyed the initial set-up and that the Horror elements kicked in rather quickly.
Bayron wasted no time getting us to the action segment of the narrative.
I liked a lot of the elements, the setting, friends, the tension that builds and the history of the camp. However, with this being said, IMO it moved a little too quickly.
Because of the speed, it didn't leave much time for development, both of plot, or character. It's a short book, and because of this, it ended up feeling very surface level. I could have done with more substance all around.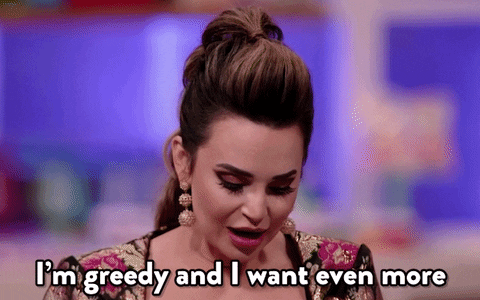 I also feel like the story was one note. It could have been a better experience for me had it been even more campy. That may sounds strange, but I would have enjoyed some humor, or even just more witty banter.
This is 100% a taste issue though and regardless of my personal preferences, I can still recognize the effort and skill that Bayron brought to this story.
I actually hope she remains in this YA Horror lane. I can feel she is a true fan of the genre and I would love to see what else she could create in this space.
I would recommend this to anyone looking for a fun, fast-paced Teen Scream to help kick off the Spooky Season.
It has some great social commentary and a diverse cast of characters. Additionally, I listened to the audiobook and it's fabulously narrated.
It definitely set the tone that I'm looking to keep for the next few months!! Well done!