The Plus One by Mazey Eddings
My rating: 4 of 5 stars
**4.5-stars**
The Plus One is the newest installment in the A Brush with Love series by Mazey Eddings. This series consists of companion novels, set in Philadelphia, following a strong and supportive friendship group of women in their late-20s.
Each of the women we meet over the course of the series is incredibly-well fleshed out, with their own distinct strengths, weaknesses and personality quirks.
In this third book, it is Indira's turn to take the leading role. We have met Indira in the previous two books, but it was nice to really get to know her through this story. I've always liked her, after this though, I love her.
This starts off horribly for Indira after she walks in on her live-in boyfriend, Chris, having a bit of a tug and cuddle with a stranger. It's clearly not the first time.
Indira is horrified, she can't believe her eyes, like really can't believe her eyes. Is that peanut butter?! She's ticked, she's done, she wants out.
Quickly packing her things, including her adorable cat, Indira races over to her brother, Colin's, house, heartbroken and distraught. Well, maybe not heartbroken per se, but definitely distraught.
Adding insult to injury, when she gets to Colin's she discovers his best friend, Jude, is currently staying there as well. Ughhhh, life is unfair.
Of course he is. With Colin and his fiance's wedding rapidly approaching, of course Jude would be there, it just couldn't be worse timing for Indira. She can't stand Jude. Even growing up, they were always at odds with one another.
Jude, a surgeon, has been traveling the world for the past few years working in the most dire circumstances, war-torn and impoverished communities; humanitarian crisis zones. Returning to the United States for Colin's wedding, Jude is having a hard time adjusting.
He's suffering from lack of sleep, paralyzing guilt and anxiety stemming from the things he has seen; the patients he has lost. The last thing he needs now is Indira.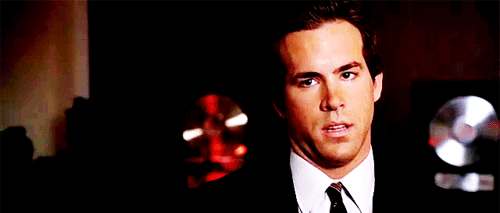 While Indira is happy to have a place to go to escape Chris and his new lady friend, that doesn't solve all her problems. Chris is friends with Colin and part of the wedding party.
With many pre-wedding events planned and the actual event itself looming on the horizon, she's rattled with anxiety, how can she possibly face him?! It's going to be awful.
Knowing of her predicament, Jude feels for Indira. He's not heartless. Together they form a pact to fake date over the course of the wedding festivities. It will be great for both of them to have support during those events.
Indira has noticed something off about Jude since he's been back. She's hoping she'll be able to provide some help for him if he begins to get overwhelmed.
As Indira and Jude spend more time together, it becomes clear that maybe their opinions of one-another have changed. It's hard to deny the spark that fires between them. Will it last, or will it fizzle out once their need for fake dating is over?
Mazey Eddings is becoming quite the star in my eyes. My goodness, this series just keeps delivering the steam, the humor and all the feels!!
I loved both Indira and Jude. I also love how Eddings brings real-life issues to the page for her characters. No one is perfect in these stories. Everyone has something, sometimes multiple things, that they are working on, or through.
I was again impressed with how quickly Eddings is able to develop such flawed, sympathetic, witty and charming characters. It's gripping right from start, mainly because you get sucked into the characters lives.
Jude's story. in particular, I felt was incredibly well done. It was powerful, hard-hitting, eye-opening and honestly, quite serious. His PTSD was laid at your feet. It's a heavy topic to tackle in an otherwise funny, romantic story.
I thought Eddings did a great job balancing the serious with the more light-hearted aspects. With this being said though, I did feel the tone of this one was a little different, heavier in a way, than the previous two.
It's still fantastic, don't get me wrong. I think part of it actually may stem from the relationship dynamic between our two mains. Jude and Indira have known each other a long time. They have an established relationship.
In the first two books, some of the fun and excitement came from two characters meeting, dating and falling in love. There's always some underlying excitement in that process because it's all new.
Here the exploration of the relationship was different because they came in with a history. That history did allow them to go deeper though, I felt, than the previous two couples. That's not a bad thing, it just tackles romance from a different angle.
The humor, wit, steamy scenes and hilarious situations did not change though. Eddings knows how to shock, surprise and impress. I was completely absorbed in this story. Jude and Indira will always have a special place in my heart.
Thank you so much to the publisher, St. Martin's Griffin, for providing me with a copy to read and review. I am in love with this series and cannot wait for the next book!