The Bone Maker by Sarah Beth Durst
My rating: 4 of 5 stars
**4.5-stars**
Twenty-five years ago, the five heroes of Vos, waged an epic battle against the evil magician, Eklor. Although they were victorious, only four survived.
This fight, now the stuff of legends, was memorialized in songs and stories, but the ones who fought it went their separate ways when it was over.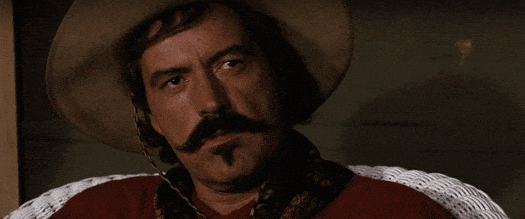 Kreya, the group's leader, lost her husband, Jennt, tragically in the battle. Saving his body, she has moved the two of them into a tower in the mountains, far from other people.
Kreya is a bone worker and continuously resurrects Jennt for short periods of time. She is busy formulating a spell she believes will bring him back for good, but it requires copious amounts of human bones to work. A resource she doesn't currently have.
She knows where to find all she will need, however; the old battlefield. It's illegal though and will be dangerous as heck. She's going to need help.
Thus, she goes to her old friend and fellow fighter, Zera. Even though Kreya ghosted her for 25-years, Zera is a good sport and agrees to go on the mission.
Reunited, the two women, embark on a cross-country quest to steal some bones; all for a good cause.
Once on the battlefield, however, they discover their battle may not actually be over.
Kreya and Zera stumble upon evidence that indicates Eklor's reign of terror may be resurrecting itself.
Eklor had created an inhuman army from animal bones. It was believed all had been destroyed, but they find a few of his horrifying constructs still functioning and still murderous. They rush back to the city, assemble the old crew, and prepare for round two!
The Bone Maker is a story of second chances. It is creative, pulse-pounding, nail-biting, full of danger and twists and turns. I had a lot of fun with this story.
The characters were fantastic. I loved the five heroes. Their relationship dynamic was heart-warming. They supported one another and played off of one another's strengths and weaknesses beautifully.
Even though they had moved on, and some would consider them past their prime, they were still willing to put it all on the line for one another and to fight for what was right.
Eklor was a marvelously constructed villain. His motivations, powers, abilities to deceive; it was all so well done. I also enjoyed how Durst framed Kreya's relationship with Eklor. They were similar in a lot of ways. It sort of reminded me a bit of the dynamic between Harry and Voldemort.
Additionally, I was impressed by the magic system. The bone magic was fascinating. The different types of bone workers and what powers they could wield.
Certain aspects had a sort of steampunk feel that I rather enjoyed. So, yeah, overall, really good standalone Adult Fantasy. I would absolutely recommend it.
Thank you so much to the publisher, Harper Voyager, for providing me with a copy to read and review.
I really appreciate it and will definitely be picking up more from Sarah Beth Durst!