Lone Women by Victor LaValle
My rating: 4 of 5 stars
🖤💙🖤💙🖤💙🖤💙🖤💙🖤💙🖤💙🖤
Lone Women follows Adelaide Henry as she leaves her life in California behind and starts again in the wide-open spaces of Montana.
It's 1915 and Adelaide is essentially fleeing from her previous life, leaving death and destruction behind her. At least that is what she is hoping.
In Montana, she'll be a lone homesteader. On her journey, she's conspicuously dragging with her an overweight steamer trunk. That's not suspicious at all…
This story is steeped with mystery from the very first pages. A tragedy occurred on the Henry farm and Adelaide is on the run, but you have no idea what happened.
Adelaide is rushed and confused, she's full of anticipation and doubt about her chosen path. Can she actually do this? It won't be easy. The landscape is brutal, unforgiving.
Will she even be able to survive her first month on her own, let alone a lifetime? She feels ill-prepared.
Something is going on with the trunk. She's so concerned about it. Double, triple-checking that it's securely locked; that no one goes near it. It gave me anxiety.
What is in the trunk!?!?
As the Reader you follow along as Adelaide stakes her claim in Montana and begins to figure out a path to survival. She makes friends and begins to fall into a pattern.
She should know though, it won't stay uneventful forever. She should know better, that soon enough, you know what is gonna hit the fan and boy, does it ever.
In addition, to Adelaide's own secrets and demons, she also has to contend with those of others. It seems like a lot of people came to Montana running from something.
These homesteaders are essentially forging their own society. There's going to be some good actors and some bad. Adelaide runs into them all.
I enjoyed this as a story of female rage, power, will and spirit. Adelaide is such an interesting main character to follow. I loved watching as the truth of her life slowly unfolded.
There were some interesting developments towards the end that I'm not quite sure what to make of yet. I feel like I could read this story a few times and pick up different points every time. LaValle packed a lot in and I'm sure a bit of it has gone over my head.
The dark elements in this were really well done, but I enjoyed them most in contrast to everything else. I liked how they added such an odd layer to the overarching plot. It made everything seem more perilous.
I also liked how those same dark elements made me question Adelaide herself; her nature, whether I really knew her at all. It was definitely compelling. I had to keep reading because I had to know more.
Additionally, I found LaValle's writing style extremely fluid and easy to read. I feel he really succeeded in bringing a lush and historical atmosphere to this story.
In fact, the historical details were so well done, I felt like I was being transported to another time and place while reading. I was hungry, I was cold and I was scared once the sun went down. That's a great reading experience.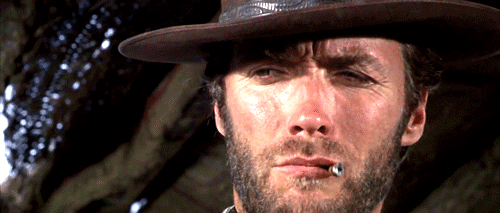 I would definitely recommend this to anyone who enjoys creative Dark Fiction, or Historical Horror stories. Even though this is a relatively short-story, there's so much great content packed in here.
Thank you so much to the publisher, Tor Nightfire, for providing me with a copy to read and review. I had a ton of fun with this and look forward to reading more from LaValle!