Delicious Monsters by Liselle Sambury
My rating: 5 of 5 stars
She's stretched her legs. She's tied her sneakers and she is off, in the running for my favorite book of 2023!!!
Although there's a long road ahead, I know Delicious Monsters has serious staying power. This was a darkly delicious story, which now lives rent free in my brain.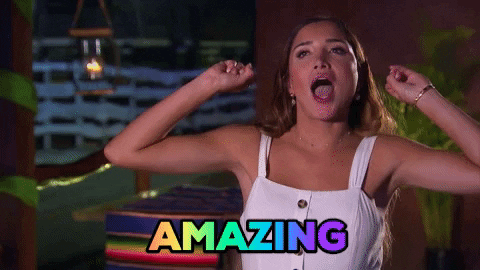 This story follows two young women, Daisy and Brittany, 10-years apart. Daisy comes first and I would say she is decidedly the star of this show.
Brittany is a host and co-creator of a popular web series, Haunted, who is interested in featuring a property owned by Daisy's family on her show. Brittany would win the award for 'best supporting actress'.
When the story begins, Daisy and her Mom, Grace, are living together in a small apartment in Toronto. Daisy has recently been dumped by her boyfriend and she's admittedly struggling with moving past that.
It seems almost too good to be true then, when just when they need it most, Daisy's Uncle passes away and leaves the family mansion to Daisy's Mom, Grace. After a brief discussion, the two decide to pack up everything and move. Bye-bye city, hello, wide open spaces.
Set in a remote location, that's extremely challenging to get to, the property is steeped in mystery. Grace refuses to enter the mansion, so the two actually take up residence in a bunkie, a smaller home on the property.
The goal though is to run the big house as a B&B, and Grace sets out to accomplish that right away. Daisy helps out, explores the property and even makes a couple new, intriguing friends.
As they settle in though, Daisy begins having disturbing experiences that make her question the history of the property and her mother's story regarding it all.
Brittany's sections are interspersed amongst the Daisy sections. It's a mystery precisely why she is so interested in the property, like what exactly happened there, but you know it's not good.
As things escalate with Daisy's timeline, it feels like it is leading towards a violent end. From there you watch as the two timelines merge and all is ultimately revealed.
Delicious Monsters is a wild freaking ride. I was buckled in for it all and absolutely adored it start-to-finish.
Immediately, I was struck by how fantastic Sambury's writing is. I knew this going in, but it's been a while, so I guess I had forgotten a bit.
Let me tell you about it. Sambury's writing is fluid as heck. It's beautiful without being so flowery that it loses all semblance of a coherent narrative. It's emotional, it's dark and it doesn't shy away from examining difficult topics.
The character development is excellent. Daisy, in particular, is so compelling. You're in her head a lot and it's not necessarily a comfortable place to be, but you grow to love her and have such empathy for her journey.
Additionally, there is great mystery to this story, as well as some truly haunting imagery. As you race towards the conclusion, things, I believe intentionally, start to get a little addled. You won't be sure what's up, what's down, what's real and what's not. It was intense and a real page turner.
This was such a fun reading experience for me. It's one of those books where I wish I could go back and read it again for the first time. It's that good. It's stunning, crushing, hope-inducing and toe-curling. It's everything.
I would absolutely recommend this to anyone who enjoys Horror, YA Horror, Haunted House stories, or Dark Fiction in general. There are quite a few sensitive topics explored though, so I urge you to seek out the author's review, as she includes a full list of content warnings.
Thank you so much to the publisher, Margaret K. McElderry Books, for providing me with a copy to read and review.
I have been anticipating this book since July of 2021, when I first heard of the initial concept. It did not disappoint in the slightest. This is a phenomenal story!