Daisy Darker by Alice Feeney
My rating: 5 of 5 stars
When Nana is turning 80-years old on Halloween and invites you to visit her at her tired, gothic-feeling home on a tiny, tidal island, you go. Even if you can't stand the rest of your family, you go.
And that's indeed what happens for Daisy Darker's family, assembled via Nana's wishes for the first time in years.
Nana's been a little fixated on her 80th ever since that palm reader told her it would be her last birthday.
In fact, it may be because of this that she has chosen this birthday to gather her entire family, including her son, Frank, ex-daughter in law, Nancy, three granddaughters, Rose, Lily and Daisy, one great-granddaughter, Trixie and a man named Connor, who has been a sort of unofficial member of the Darker family for years, to air some things.
This also may be the reason why she decides to read her Will to them all that night.
All are not necessarily pleased by Nana's proclamations, but what can they do. What's done is done, isn't it?
As the clock strikes midnight, Nana's crumpled body is then discovered on the floor of the kitchen. She's dead, but was it an accidental fall, or did something more sinister happen?
After Nana's death, everyone is panicked. It's creepy being trapped on a remote island with a dead body, but there's literally no way off and a storm has halted communication with the mainland.
The fun doesn't stop there though, think And Then There Were None. No one is safe…
Daisy, the youngest of the granddaughters, has always been Nana's favorite, even though she's been mistreated by the rest of her family for years.
Well, that's not necessarily true, Trixie, Lily's often-neglected daughter, is always kind to her Aunt Daisy, so at least Daisy has two allies within the family; not a total loss.
This story is actually narrated entirely by Daisy, so getting insights into the family from her perspective is quite interesting indeed. She doesn't hold back any punches when describing her relatives, that's for sure.
In addition to the present drama, we also get a past perspective, taking us through Daisy's childhood and most memorable times at the Darker seaside manor.
Connor, the man mentioned above, is a large part of these childhood memories, as that's when he first came on the scene and essentially became a member of the family.
I had a fantastic time with this book. The audiobook absolutely enraptured me.
There was so much about this that I loved, from the classic-feeling mystery vibe, to the over-the-top family drama, bad-acting characters and claustrophobic setting.
This is my favorite book of 2022 so far and something superbly jaw-dropping would have to come along to change that, I think. This is next level.
I loved how this story was told. The set-up at the house with Nana was terrific, the use of the creepy poems to enhance the mystery, as well as the alternating timelines helped to build-out this story beautifully.
If I were to wish upon a star, I would wish that I had written this book. Alas, I am pretty sure that doesn't work and Alice Feeney beat me to it. Perfection.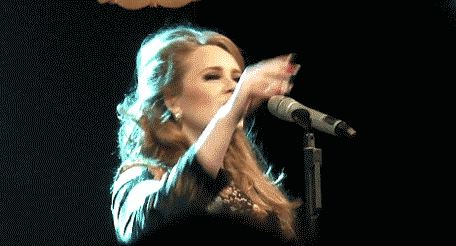 Thank you so much to the publisher, Macmillan Audio, for providing me with a copy to read and review. This blew me away. What a delight!