Just like that, the first month of 2019 has come and gone. I am so happy with my reading for this month. I actually set a new personal record and completed 17 books! This is just insane to me. I was one book short of completing my TBR Challenge for the month, as well, but I will write more about that in a separate post.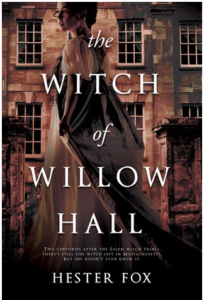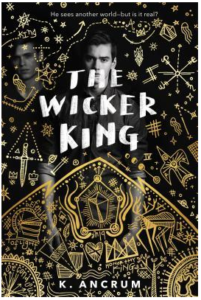 Without further ado, let's get into the books I read this month:
An Anonymous Girl

by Greer Hendricks and Sarah Pekkanen – This Adult Thiller received a full 5-stars from me for keeping me at the edge of my seat!

The Witch of Willow

Hall

 

by Hester Fox – This Adult Historical Fiction brought me all I wanted in creepy, gothic atmosphere, 4.5-stars!

The Wicker King

by K. Ancrum – I read this YA Contemporary with the Dragons & Tea Book Club on Goodreads. We completed it in 5-days. I found it original and hard-hitting and ended up giving it a full 5-stars.
Blood of Wonderland (Queen of Hearts Saga #2)

by Colleen Oakes – I read this book to complete my 'read a sequel' challenge for the month. I thought this was a great continuation to this YA Fantasy series which tells the origin story of the Queen of Hearts; full 5-stars.

White Stag (Permafrost #1)

by Kara Barbieri – I received an ARC copy of this book from the publisher, Wednesday Books, and took part in the 'Blog Tour' to help celebrate its publication. This is the start to an all-new YA Fantasy series involving goblins and a goblin king. Overall, I found it interesting and ended up giving it 3.5-stars.

Love & Gelato

by Jenna Evans Welch – This YA Contemporary set in Italy follows 16-y.o. Lina as she tries to navigate the world after the devastating death of her mother. Even though that sounds very sad, this was actually a funny and heart-warming story about found friendships and love. I gave this a full 5-stars as well.

She Lies in Wait (DCI Jonah Sheens #1)

by Gytha Lodge – I received this Adult Crime Thriller as an ARC from the publisher, Random House Books, and really enjoyed reading it. I would definitely continue on with this series. I gave this book 4-stars.

Full Dark, No Stars

by Stephen King – My favorite author. A short-story collection I am kicking myself for not picking up earlier. This is now my all-time favorite short-story collection full of tales of ordinary people in extraordinary circumstances. Absolutely horrific! 5-full DARK stars.

Dragon Pearl

by Yoon Ha Lee – I received this Middle Grade Space adventure as an ARC from the publisher, Rick Riordan Presents, an imprint of Disney Books. I had so much fun reading this story. One of my favorites of the month! 5-out-of-this-world stars.

Sawkill Girls by Claire Legrand – This YA Horror took me the longest to read. Not really because of the story. The story was really unique and I was surprised, pleasantly, by how dark it was. This book is a chuncker though – 450 pages in the hardcover format. I gave this one 4.5-stars.
The Winter People by Jennifer McMahon – I listened to the audiobook for this Adult Horror novel. It was such a great experience. Walking my dog at night, listening to this, with no light but from my headlamp, in the cold of winter on a desolate island. It doesn't get more atmospheric that that. I loved the mysterious horror elements of this. Just the whole vibe was really cool and well-done. I look forward to reading other books from this author; 4-stars.

The Lonely Dead

by April Henry – I received this book as an ARC from the publisher, Henry Holt and Co. Unfortunately, this book and I did not get along. We were scratching and biting and pulling each others hair. Nope. Just did not work for me; 2-stars.

The Unbecoming of Mara Dyer (Mara Dyer Trilogy #1)

by Michelle Hodkin – This was one of my TBR jar picks for the month of January. This is a YA Paranormal Romance. There was mystery in this. There was a lot of witty dialogue and a male lead to totally swoon over. I hella enjoyed this one and was so happy that I finally read it; 4.5-stars!

Truly Devious (Truly Devious #1)

by Maureen Johnson – I am so happy that I finally picked up this YA Mystery. Set at a boarding school in rural Vermont, this book literally checked all of my boxes. I loved this so much and actually just received the long-awaited sequel, The Vanishing Stair, in the mail today! This one received a full 5-star review from me.

Hell: The Possession and Exorcism of Cassie Stevens

by Tom Lewis – I received a copy of this book from the author in exchange for an honest review. This book was hella creepy and actually had an interesting take on possession. Unlike any other possession stories I have ever read, this one is told mainly from the perspective of the person who is possessed. I thought it was really a fun little read overall; 3.5-stars. Thank you, Tom!

The Dreadful Tale of Prosper Redding (The Dreadful Tale of Prosper Redding #1)

by Alexander Bracken – This Middle Grade adventure was steeped with creepy, Halloweenie vibes and I adored it. The sequel is being released next Tuesday, February 5th, and I have an ARC from the publisher, Disney Book Group. Starting that one tonight and really looking forward to continuing on with this story; 4-stars.

The Lost Girls of Paris

by Pam Jenoff – I received an ARC of this book from the publisher, Park Row Books, and am so glad that I got the opportunity to read this early. What a book! This Adult Historical Fiction novel tells the tale of a group of female spies during WWII. Told in 3-perspectives this book drew me in from the very beginning and never let go. Vivid, poignant and heartbreaking, I would recommend this book to all; full 5-stars!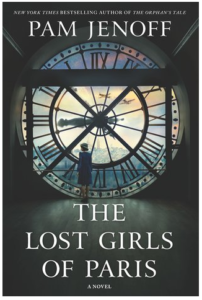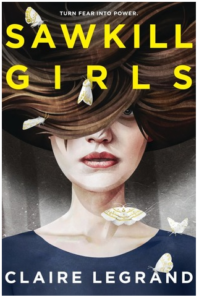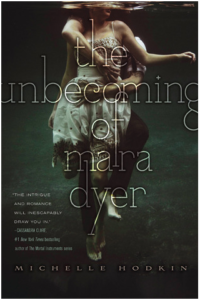 That is it, folks! That wraps up my month. Have you read any of these books? What was your favorite book of the month or least favorite? I want to know. Leave a comment below or you may contact me through any of my social media links.
Cheers & Happy Reading~