Castles in their Bones by Laura Sebastian
My rating: 4 of 5 stars
**4.5-stars**
Castles in their Bones is the start of a YA Fantasy trilogy from beloved author Laura Sebastian.
This story follows three princesses, Sophronia, Daphne, and Beatriz, who have been raised by their mother, the Empress Margaraux, with one goal in mind: to one day reign over the entire continent of Vesteria.
The triplets are now 16-years old and ready to marry. They've had husbands selected for them pretty much since birth, whoever would be most advantageous as far as alliances go. You know how it is to be royalty.
What's love got to do with it?
Margaraux has trained her girls in the arts of deception, seduction and violence. For their part, the girls have soaked it in. They know what they are supposed to do.
In spite of this, it's going to be difficult. They've never been away from one another. Surviving on their own is something completely foreign to them.
As their adult lives begin, the girls face new challenges and new tests on their loyalties. They discover things as well, about the greater world around them, things they've maybe never taken into consideration before.
As you follow the ladies into these positions, you can actually feel their mother's chess pieces moving on the board. The tension builds until you're aren't sure who you can trust. It was cleverly plotted. Well done by Sebastian!
I was really impressed with this. I went in expecting a fairly standard YA Fantasy, but this was anything but. I loved how intricate the scheming and plotting was.
Absolutely diabolical!
I really enjoyed all three of the girls. I loved getting to know them and watching each of their journeys as they moved to their future husband's courts.
They ended up in vastly different circumstances and watching them navigate through the challenges they faced was so interesting. You could really see how the core of their personalities shaped the decisions they were making.
I found Daphne to be the character I personally connected with the most. I appreciated how she was able to keep her emotions at arms length from her tasks. She knew what she was there to do and she was really quite cunning about her interactions.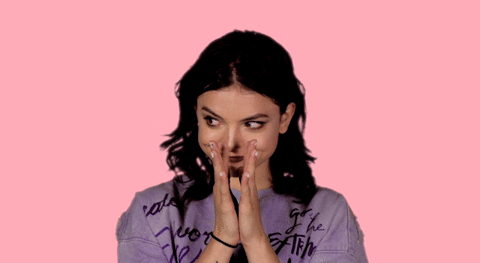 While this one started a little slowly, it definitely went out with a bang. I cannot believe how long I am going to have to wait for the continuation of this story.
How you play me like that, Laura Sebastian!?
The very final portion of this left me absolutely shook. It explained a lot and I am seriously at the edge of my seat with anticipation to get my hands on the next installment.
Thank you to the publisher, Delacorte Press, for providing me with a copy to read and review. Bring on the sequel!