The Lady Rogue by Jenn Bennett
My rating: 5 of 5 stars
Darkly glorious!!!
A bit Stalking Jack the Ripper, mixed with A Gentleman's Guide to Vice and Virtue, I loved this fast-paced, historical romp with every fiber of my being.
Theo and Huck make a great team and following them on their mystery-filled, rescue mission through the rustic Carpathian Mountains was hella entertaining!
Theodora's father is a treasure hunter, hired by a mysterious aristocrat to track down the legendary war ring of Vlad the Impaler. Along with his assistant, Huck Gallagher, also Theo's former beau, he begins his search discovering new clues and following-up on leads.
Poor Theo gets left behind in a hotel, as she usually does, and is more than frustrated with that turn of events. She wants adventure too and is very good at solving puzzles. She just cannot understand why her father wouldn't want to utilize her talents.
When Huck arrives back at the hotel, without her father, he has no clue as to where he went but he does have his cryptic travel journal. Theo's mind is put to the test as she tries to decode his writings and figure out where he could be. Did he go willingly or was foul play involved?
I loved so much about this. The mystery, the intrigue, the dark historical connections, the partnership between Theo and Huck, the setting, it was all very up my alley.
I have never read a Jenn Bennett book before but I know this is a new genre for her. I thought she did a fantastic job. Although some of the paranormal things were a little wonky, I was having so much fun with the story, I didn't even care.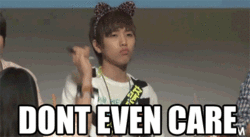 Further, I am not sure if this is slated to be a standalone or a series, but I really, really hope this is not the last we see of this courageous duo!!!
The characters mention at the end of this book a location they may be traveling to next…I'm looking at you, Scotland…and I really NEED that to happen.
Who do I contact about that? Let's do this, Bennett! I know you have it in you!
Thank you so much to the publisher, Simon Pulse, for providing me with a copy of this to read and review. I always appreciate the opportunity but extra love when I discover a new favorite!
["br"]>["br"]>["br"]>["br"]>["br"]>["br"]>["br"]>["br"]>["br"]>["br"]>["br"]>["br"]>["br"]>["br"]>["br"]>["br"]>["br"]>["br"]>["br"]>["br"]>["br"]>["br"]>["br"]>["br"]>["br"]>["br"]>["br"]>["br"]>["br"]>["br"]>["br"]>["br"]>["br"]>["br"]>["br"]>["br"]>