Oh, hello. Hi, book friends!
It's me, Meg. Do I write anything on this blog besides reviews?
Not much lately. I am so sorry about that. The funny thing is, I have spent every spare moment reading. The good news, I have completed 42-books this year already! The bad news, I am not putting out very interesting content, unless you love reading endless reviews.
Tonight I am dogsitting and figured, what better time to catch up on belated wrap-ups. Now, I bring you, what I read in January!! These will be in completion order:
Scavenge the Stars by Tara Sim: 4-stars, YA Fantasy gender swapped retelling of The Count of Monte Cristo. Thank you, Disney Hyperion for my ARC!
The Missing Years by Lexie Elliot: 4.5-stars, Adult Suspense set in the Scottish Highlands. (audiobook)
The Dead Girls Club by Damien Angelica Walters: 3-stars, Adult Thriller with supernatural undertones. Thank you to Crooked Lane Books for my ARC!
Hark! The Herald Angels Scream edited by Christopher Golden: 3.5-stars, Horror Anthology with all stories revolving around the Christmas season.
Jane Anonymous by Laurie Faria Stolarz: 4-stars, YA Hard-Hitting Contemporary following a girl who gains her freedom after being kidnapped and held against her will for 7-months. Thank you to Wednesday Books for my ARC!
The Last Year of the War by Susan Meissner: 4.5-stars, Adult Historical Fiction following a female friendship that formed during a stay at an Texas internment camp during WWII. Thank you to Berkley Books for my ARC!
Coral by Sara Ella: 3.5-stars, YA Hard-Hitting Contemporary with Magical Realism that is a modern retelling of The Little Mermaid. Multiple trigger warnings can be found in the author's review of the book on Goodreads. Please be sure to reference that prior to reading if you have sensitivites you are concerned about particularly involving self-harm and/or suicide. Thank you to Thomas Nelson Books for my ARC!
The Whisper Man by Alex North: 4.5-stars, Adult Crime Thriller with excellent police procedural elements; also, creepy as hell! Thank you to Celadon Books for my ARC!
All Systems Red (Murderbot Diaries #1) by Martha Wells: 4-stars, Adult Science Fiction Novella that is delightfully humorous and full of action. (audiobook)
Tweet Cute by Emma Lord: 5-stars, YA Contemporary Romance about a battle over a grill cheese recipe. No joke and it was fabulous. Thank you to Wednesday Books for my ARC!
As Old As Time (A Twisted Tale) by Liz Braswell: 3.5-stars, YA retelling of Beauty and Beast. Part of Disney's Twisted Tale series, this story imagines what would have happened if Belle's Mother had been the one to curse the Beast.
Rules for Vanishing by Kate Alice Marshall: 3.5-stars, YA Horror about a teen girl delving into her sister's mysterious disappearance. (audiobook)
Race to the Sun by Rebecca Roanhorse: 3.5-stars, part of the Rick Riordan imprint, this Middle Grade story is based on the Navajo legend of the hero twins. Thank you so much to Disney Book Group, and Rick Riordan Presents, for my ARC!
The Princess and a Fangirl (Once Upon a Con #2) by Ashley Poston: 4-stars, YA Contemporary that is basically a love letter to geek culture. (audiobook)
The Cheerleaders by Kara Thomas: 4.5-stars, YA Mystery about a girl looking into multiple deaths of cheerleaders at her school. (audiobook)
The Queen of Nothing (Folk of the Air #3) by Holly Black: 4-stars, YA Fantasy, the conclusion to a beloved fae series. 
Scarlet (The Lunar Chronicles #2) by Marissa Meyer: 4-stars, YA Science Fiction series that retells the stories of various fairy tale ladies. Scarlet inspired by Little Red Riding Hood. (audiobook) 
As you can tell, I have been real busy reading. That's it though. 17-books completed in the month of January. I feel so much better now that I have memorialized this accomplishment.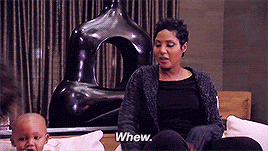 Now I must rest.
Have you read any of these books? What were your thoughts? Do you have any memorable reads from January you think I should add to my list? Or ones to avoid?
I want to know! Leave a comment below or contact me through any of my social media links!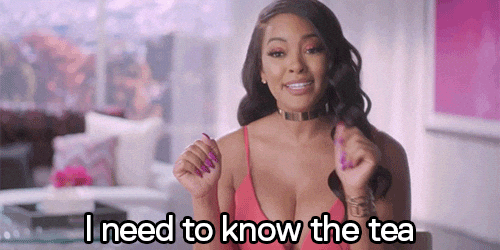 I vow to complete February's wrap-up by the end of the weekend. Then, just like that, I'll be all caught up. I am literally thriving right now. Until next time, cheers & happiest of reading!