Hey bookworms! As today is the final day of September, I thought I would update you all on how I did with my SciFi September-themed reading.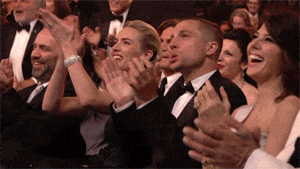 As some of you may recall from prior posts, I have decided to try 'themed' reading months for a year. The goal is to complete 10 books that fall within the given theme for that month. The first month that I tried this was August, where I focused on reading ARCs and blew away my goal by completing 14 books within that theme.
This month? Not so much.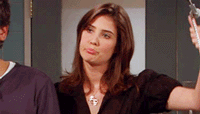 I actually completed only 7 science fiction books this month. However, steering away focusing on the number, I did get a lot of TBR veterans (books that have been on my 'to be read' list for a long time) off of my list, and really, that was kind of the whole point behind themed months.
So, in a way, I have still won.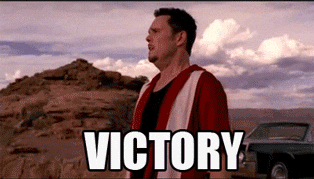 Without further ado, let's go through, really quickly, the scifi books that I did complete this month:
The Perfect Wife 

by J.P. Delaney is an Adult Techno-Thriller that released in August of 2019. I actually received this book as an ARC from Ballantine Books, so a hearty thank you to them for sending it to me. I really enjoyed this one, only slightly let down by the ending and gave it a 3.5-star rating, rounded up to 4-stars for GoodReads.

Red Rising (Red Rising Saga #1) 

by Pierce Brown is an Adult Dystopian set in space. This book was published in 2014 and I listened to the audiobook. I have had this on my TBR for a long time as many, many people adore this series. While it started out really slow, it built up and actually contained some of my very favorite tropes. I ended up giving it a 4.5-star raging, rounded up to 5-stars for GoodReads.

Flawed (Flawed #1) 

by Cecelia Ahern is a YA Dystopian about a society that values Perfection above all other attributes. Anyone not adhering to strict societal standards is deemed Flawed and branded as such, assigning them to second class citizenry. This story follows a Perfect girl, who through committing a crime of empathy, finds herself being branded as Flawed and seeing her entire world change. This book was published in 2017 and has been on my TBR for that long. I really enjoyed this and gave it 4-stars.

Cinder (The Lunar Chronicles #1) 

by Marissa Meyer is a YA SciFi retelling of Cinderella. I found this wildly creative and loved our cyborg main character, Cinder. This book released in 2012 and I can't believe it has taken me this long to pick it up. Happy to know I do not need to unhaul the rest of the series. I flew through this book and can't wait to continue on in the Lunar Chronicle world. I gave this a full 5-stars!

Contagion 

by Erin Bowman is a YA SciFi Horror following a rescue mission to a distant planet and, spoiler, it involves zombies. I had so much fun reading this. It was superbly fast-paced and the horror was legit. This is a 2018 release and I have actually owned a copy of it since it was released. The sequel was released earlier this year, and I of course, have already purchased it. I ended up giving this a 4.5-star rating.

Alien: Echo 

by Mira Grant is a YA SciFi Horror set in the world of the Alien movie franchise. I listened to the audiobook for this and while I did enjoy it, I didn't find it particularly ground-breaking or memorable. The monsters were well done, to be sure, but overall, it was a little underwhelming. This is a new 2019 release but I have been anticipating it since late-2018.  I ended up giving it a 3.5-star rating.

Sleeping Giants (Themis Files #1) 

by Sylvain Neuvel is an Adult SciFiction book written in mixed media format following the discovery of a possibly alien giant robot. It was so intriguing full of politics, science and mystery. I absolutely adored it from start to finish and definitely plan to continue on in the series. This released in 2016 and I have had it on my radar for quite a while. So happy to have finally gotten to this as I now consider it a favorite! I gave this, no surprise, a full 5-star rating!
That's it, folks! All I was able to get to for my SciFi September. I did DNF two books this month. Well, let's say, reshelved, as I do plan to pick them up again eventually.
The first was Book 2 of the Red Rising Saga, Golden Son. I started listening to the audiobook but due to life circumstances being particularly busy and stressful in September, I found I wasn't retaining as much of it as I wanted.
The second was Hyperion by Dan Simmons which I picked up to participate in a readalong on Bookstagram called #pilgramagetohyperion. Unfortunately, I just wasn't that into it and it was super complex. I got to about the 40% point before I turned in the towel on it this morning. Now I am focused on Spooktober. Perhaps I will pick it back up in November.
So, that's it from me for now. How did your September reading go? Did you get as much completed as you wanted to? What was your favorite book of the month? I want to know! Leave a comment below or contact me through any of my social media links.
Cheers & Happy Reading!