The Hawthorne Legacy by Jennifer Lynn Barnes
My rating: 4 of 5 stars
**4.5-stars**
The Hawthorne Legacy is the second installment in the hugely popular Inheritance Games series by Jennifer Lynn Barnes.
This rags-to-riches inheritance mystery offers Readers a lot of riddles, a lot of intrigue and a lot of romantic drama. It's like a tiny bit The Princess Diaries meets a lot of Knives Out.
This story follows Avery Grambs, who after the death of her mother, really struggled to get by. She moved in with her half-sister and was working hard just to complete high school. She dreams of a better life.
In an unbelievable turn of luck, Avery received word that eccentric billionaire, Tobias Hawthorne, has just passed, leaving Avery the vast majority of his fortune. The strangest part is, Avery has no idea who Tobias Hawthorne is. She's never even met him.
The kink is that Tobias had a pretty big family that he has snubbed with his surprise bequeathment to Avery.
Now poor Avery has to live in Hawthorne Manor with the very same grandsons who were all but cut out of the elder Hawthorne's will. That isn't awkward at all.
While the first book, The Inheritance Game, gets you up to speed on all that, this second book builds on the mystery of Avery's windfall, as well as a building of the relationships within her new world.
And keep in mind, this is an entirely new world for Avery. She is now in the realm of the uber-rich; the jet-setting elites who she has never interacted with before. With this comes a new set of challenges, including PR-issues, something Avery never would have thought of before.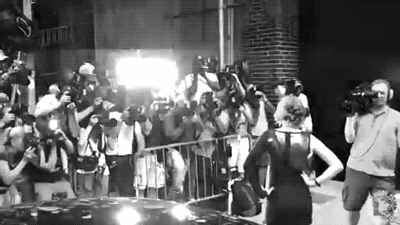 If only that were her biggest issue though. Someone out there isn't happy with Avery's new found fortune and is willing to try anything to get her out of the picture. Permanently.
There's also a bit of a love triangle happening. The Hawthorne family is full of handsome and charming young men, such a plus for our Avery.
Two of the boys in particular, Grayson and Jameson, are attracting a lot of her attention and thanks to the power of DNA-testing, it's not creepy at all.
I had a lot of fun with this continuation. The Hawthorne Legacy may not be perfect, but it's pretty freaking fun.
I need answers; so excited for the next book. Where's this going from here!?
I am so intrigued with what the truth is behind this family. I love the continuation of the use of riddles and games, as well as Avery getting the chance to team up with the brothers to solve different aspects of the mystery.
I know a lot of Readers aren't fans of love triangles, but I think this one is great. It's not overplayed. It feels natural. There's no catty fighting, or behind the scenes backstabbing. Avery is genuinely feeling a connection to both boys. Girl, I get it.
I'm so excited for August so I can get my hands on the third book. I need answers!!!
If you haven't picked up this series yet, and love a fast-paced, fun-filled YA Mystery, you should absolutely start this series now. It's completely addicting!