In honor of Contemporary-A-Thon happening this week, I thought I would write about my three favorite Contemporary Novels from 2018. It is important to note that these are the best Contemporaries I read in 2018, they were not necessarily 2018 releases.
To be honest, I really only started reading Contemporary books at the end of 2017. Previous to that, I generally read horror, science-fiction, fantasy, mystery and non-fiction exclusively. I mistakenly believed that I would find Contemporary stories boring or not relatable.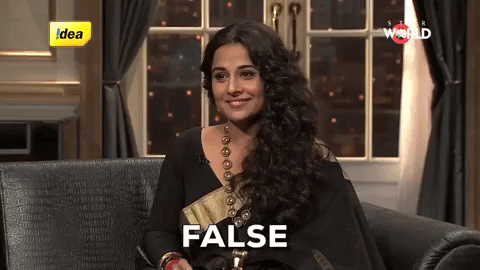 The book that really changed that for me was, Foolish Hearts by Emma Mills, which I received in an OwlCrate subscription box and figured I may as well give it a go. I absolutely adored it. I loved the humor and the characters and all the drama. After that I started picking up Contemporaries whenever I could. In the beginning, I mainly went with this that were recommended from various BookTubers. Now that I am more familiar with Contemporary authors and the styles that I like, I try to keep up with all the latest releases.
Without further chat, let's get into my top 5 Contemporaries from 2018 (in no particular order):
Monday's Not Coming by Tiffany D. Jackson – When Monday Charles goes missing, her best friend, Claudia, seems to be the only person to take notice. Claudia knows that Monday would never leave her with a new school year looming and all that comes with that. Claudia brings up her concerns repeatedly to her parents, to adults at school, even to Monday's family and everyone seems to brush her off. More and more confused and more and more concerned for her friend's safety, Claudia decides to investigate the matter herself. This book is vivid, heart-wrenching and important. Jackson's writing is so smooth and engaging. I finished this book in 2-days, absolutely loved it and have recommended it to friends since who have enjoyed it as well. This story takes place in present day Washington D.C. and focuses on missing kids who are overlooked and abandoned. It examines failures in our society in a really creative way and I feel it is quite an impactful read.
Letters to the Lost by Brigid Kemmerer – This is another vivid and heartbreaking story concerning loss, grief and the art of moving forward. Following two high school students with equally complicated histories, this story examines their relationship development and their efforts to rediscover happiness after great personal tragedies. Again, Kemmerer's writing really set this book apart. I found it fluid and easy to enjoy. I felt connected to the characters and my heart truly hurt for them at times. I loved the format of this as well, which ties in correspondence, both in letter and email form. In my opinion, that trope tends to add depth to a story, as sometimes characters (and real people) are better able to express themselves through the written word than through interpersonal communications. I feel like it allows us to delve deeper into character's inner thoughts, dreams, desires and motivations.
Simon vs. the Homo Sapiens Agenda by Becky Albertalli – At the time that I read this, I felt like I was the last person on the globe who had not read this story. I won't go into too much detail here, as with the movie released last year, I feel like everyone pretty much knows what this is about. A boy, corresponding with a crush, coming out to his family, friend drama, teenage angst, it was amazing and adorable and I loved it. The end.
I am currently in the middle of three YA Contemporary books for Contemporary-A-Thon Round 4. Although not all created equal, I think they all do offer up a bit of modern day social commentary which can provide a great service to those who read them. So, with that being said, what are some of your Contemporary novels that you may have read lately? What would you recommend to others or what books do you feel are important for people to read and discuss? I want to know! Leave a comment below or contact me through any of my social media links.
Cheers & Happy Reading~