This Is Our Story by Ashley Elston
My rating: 5 of 5 stars
Every town seems to have that group of kids who can get away with anything. Inexplicably, no matter what they do, nothing seems to stick to them. In Kate Marino's town, that is the 'River Point Boys', prep school hot shots who host the wildest parties and seem to have their hands in every cookie jar. But can they really get away with everything? Even murder?
After an all night party where a lot of grievances were aired, the River Point Boys decide to go hunting. On no sleep and still a little drunk and high, this seems an excellent idea. Grant, Henry, Shep, John Michael and Logan walk into the woods that day…only 4 walk out. No one is talking. They didn't see anything. They don't know who did it. This is THEIR story.
Under the suspicion of murder, the remaining boys are forced to leave their cushy prep school and head off to ((GASP)) public school!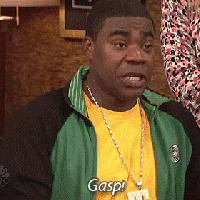 Our protagonist, Kate Marino, is a high school senior, an avid photographer and an intern at the local DA's office. Brought in to help the DA prep the case, Kate is more involved than anyone knows. She knew the victim. They had a relationship via text for some time prior to his death. Kate throws herself into her work, hoping to find justice for the slain boy. However, not all is as it appears and before she knows it, Kate is hit with a truth bomb that the boy she thought she knew…isn't really the boy she thought she knew.
Elston's writing is top notch in this genre. A solid YA Mystery that keeps you guessing until the very end. I loved the pace of this and the investigatory elements woven throughout. Kate was likable and relatable and I was definitely rooting for her the whole way through. I am trash for Elston's writing at this point and cannot wait to see what she puts out next. If you haven't read this book yet, please pick it up. It is perfect for this time of year. Highly recommend for YA mystery fans!
Original: SWOON
I love Ashley Elston's writing soooo much. Does she have a to-do list I could buy? 'Cause I would buy that, for real! Full review to come tomorrow…stay tuned!