As some of you may know, if you have been following me, last week I participated in my second Contemporary-A-Thon. Essentially this is a week long readathon dedicated to reading Contemporary books. There were 7-challenges this round but, as always, you can double up on challenges, so you do no necessarily need to read 7-books over the course of the week.
For the first time ever, I has a successful readathon. I completed all 7-challenges and even stuck to my original 4-book TBR.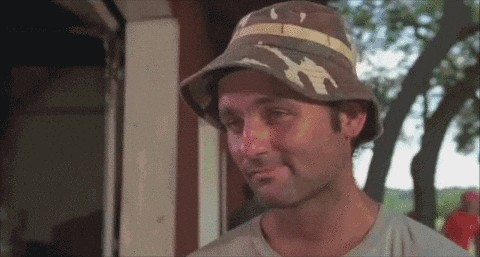 Without further ado, let's get into the books that I read and what challenges they met:
1. The first book I finished was Love & Luck by Jenna Evans Welch. This is a YA book that involves a strained sibling relationship, a couple of broken hearts and road-trip through Ireland. This book was 303-pages and I ended up giving it 3.5-stars. This helped me complete two challenges: read a book in a non-traditional format (I listened to this on audiobook) and read a book with a picture on the spine.
2. The second book I finished was They Both Die at the End by Adam Silvera. Again, this was a YA book that followed two boys on their 'death' days as they learn how to live. This was such a moving story. Silvera's writing is top-notch and definitely known to break hearts. This book was 373-pages, I read it in under 24-hours by reading both the audiobook and hard copy versions, and I gave it a full 5-stars. Additionally, I added this book to my all-time 'favorites' shelf on Goodreads. This completed two challenges: read a dark or taboo contemporary (story about death) and book you planned to read in 2018 and never got around to.
3. The next book I finished was Fat Angie: Rebel Girl Revolution by E.E. Charlton-Trujillo. This was an ARC-copy as the book actually doesn't release until March 5, 2019. Basically a story about a girl really struggling to find her place in the world after the loss of her sister and suffering severe bullying at school. This was a very tough story to read. I didn't end up giving it a star rating as I was so all over the place on how I felt about it. This was 352-pages long and I used it to complete two challenges: read your most recently acquired contemporary (I received this from the publisher a couple of days before the readathon started) and read a book with blurple (blue or purple) on the cover (this book had a lot of purple on it).
4. Finally, the last book I completed was Let's Talk About Love by Claire Kann. This is a YA book about a girl coming to terms with her sexuality and trying to navigate relations with her family as she doesn't want to do with her life what they want her to do with it. There's a lot of drama in this one. This book is 304-pages long, one of the shortest of my week, but it took me the longest to read. This was the first book I began for the readathon and the last book I finished. I found it to be a tad boring and really had to force myself to complete it. Something about the writing style just didn't mesh with me. I ended up giving this one 3-stars and frankly, the last star was mainly for the diversity which I really liked and appreciated. I am looking forward to Kann's next book releasing later this year. I am just hoping her writing has evolved a bit since this one. I used this book to complete one challenge: read a diverse contemporary.
So that sums it up! My first ever successful readathon. I completed all 4-books on my designated TBR, which is a minor miracle if I am being honest as I rarely stick to a TBR, and read 1,332-pages for the week. This put me a little behind with some of my other reading but I am trying not to get stressed about the amount of ARCs I have to read over the coming weeks! Also me: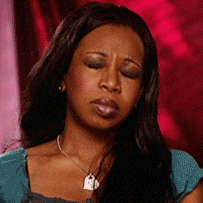 Did you participate in Contemporary-A-Thon? How did it go for you? If you didn't, what did you read last week? I want to know! Comment below or reach out to me through any of my social media outlets.
Cheers & Happy Reading~