The Echo Wife by Sarah Gailey
My rating: 5 of 5 stars
**4.5-stars rounded up**
Oh wow, you really brought this full circle, didn't you, Sarah Gailey?! You clever, clever, clever human.
I read the majority of The Echo Wife in one sitting today and I had so much fun with it. There are a lot of great themes and ideas to think about with this one.
This is the first novel I have read by Sarah Gailey, but absolutely will not be the last. I have already added three of their other books to my TBR.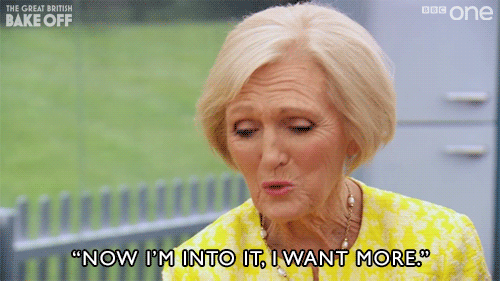 This novel follows Evelyn Caldwell, who is an award-winning research scientist in the field of genetics; more specifically, her work deals with genetic cloning.
We hear this entire story through Evelyn's perspective, which personally, I found quite refreshing actually. It seems like most novels I read are multiple perspective, so it was nice to just sit with one narrator the whole way through.
Evelyn's husband, Nathan, has betrayed her with another woman who just so happens to be a clone of Evelyn.
Essentially, he has replaced her with a version that will be more compliant with his wants and needs. More docile in their relationship, something Evelyn never was.
When Nathan ends up dead, Evelyn's clone, Martine, suddenly becomes a very real problem for her. One that could end her career as she knows it.
Evelyn needs to get control of the situation, and Martine, before everything she has worked for is taken from her.
As Evelyn and Martine begin to work together, Evelyn is shocked when she begins having actual feelings for the clone; like she is a real person.
This novel explores so many fascinating, and frankly, frightening topics. Set in the not too distant future, it examines the ethical issues that arise when you are involved in cloning and cloning research.
What makes something human? What are the parameters that should be followed in this type of research? What if something goes wrong, or a clone goes rouge? Who has the authority to decide the clone's fate?
In addition to the fabulous scientific elements, I really enjoyed getting to know Evelyn Caldwell. I felt she was such a well-developed character.
We learn how Evelyn's parent's relationship shaped the woman she would become. Her parents had quite a contentious relationship and Evelyn was the silent observer to it all.
Her Father was brilliant, he taught Evelyn so much and set her on the career path she ends up on, but he also was a raging tyrant.
Her Mother taught her another set of skills entirely. While she viewed her Mother as mild and cowardly, her experiences with Nathan and Martine caused her to re-evaluate those beliefs.
While this is just a subplot to the greater story, it contributed quite a bit to my enjoyment. I felt it added a lot of depth to Evelyn's character and allowed me to better understand her choices and motivations.
I really connected with Evelyn. I'm sure many will find her cold, but I think she is more determined and driven than uncaring. Choices she made, if made by a man, would probably be viewed differently by a lot of people.
Overall, this is an extremely intelligent and well-constructed story. My one very small negative, was that I was pitched Thriller and was expecting that. To me, this really isn't much of a Thriller even though it is quite compelling.
I do highly recommend this. I think it would make an incredible Book Club selection, or Buddy Read, as there are a ton of deep issues to discuss.
Thank you so much to the publisher, Tor, for providing me with a copy of this to read and review. I cannot wait to pick up more titles from this author!