Winter by Marissa Meyer
My rating: 5 of 5 stars
A bittersweet conclusion to a fantastic YA-SciFi series. This is retelling GOLD!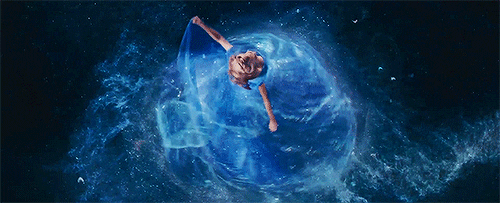 Winter is the fourth, and concluding novel, in Marissa Meyer's beloved, Lunar Chronicles series.
Coming in at over 800-pages, this hefty book provides the final stand-off between our intrepid heroes, their allies, and the wicked Lunar Queen.
There was a ton of action in this installment, some of it quite brutal, and I enjoyed learning a bit more about each of our main characters.
I can't believe it is over. As some of you may know, I have a difficult time continuing with series. There was no problem with this one. I was that compelled to pick it up.
I love how Meyer built the world out. Each book, you gain more characters, more knowledge of the world and the stakes are steadily increased.
In this book, our newest character, per the title, is Winter, the Lunar Princess.
She was such a delight. Due to repressing the use of her glamour, her mind is a bit janky. She hallucinates and people in the kingdom think she is bit crazy, but love her nonetheless.
Again with this one, I appreciate so much the connections to the original fairy tales.
As a set of retellings, I think The Lunar Chronicles is top notch work. I would love to read further retellings from Meyer and definitely have boosted Heartless up by TBR.
I'm so happy that I finally took the time to pick this series up! I was enthralled the entire way through.
If you haven't given this one a shot yet, and are a Sci-Fi fan, you should definitely check it out!