Fractal Noise by Christopher Paolini
My rating: 4 of 5 stars
Fractal Noise is set in the same world as Paolini's 2020-release, To Sleep in a Sea of Stars. I really enjoyed that fast-paced story of first contact, so was pretty excited when I heard of this release.
As with To Sleep in a Sea of Stars, I listened to the audiobook of this and it is incredibly well done. I cannot recommend it enough as a format choice for taking in this story.
Jennifer Hale is such a talented voice artist and truly is able to bring life to the characters and the story. Additionally, there's great sound effects included, perfect for this high-tech SF-tale.
In a way, this is also a story of first contact. It's not as intense, or action-packed, as TSIASOS. It has a lighter touch and focuses more on the philosophical side of our place in the universe, our purpose and what our relationship would/should be with other sentient beings.
Don't get me wrong, it's still gripping, emotional and full of tense moments, just overall, it's a different focus for the SF-elements, IMO.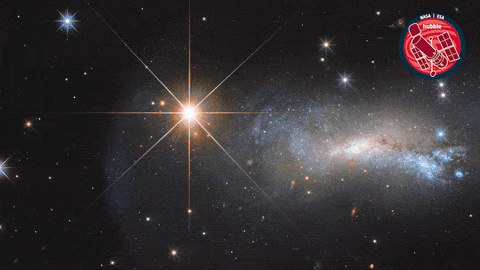 In Fractal Noise, our main character is Alex. Alex is a xenobiologist, who has lost his wife and at the beginning of the story, to say he is struggling emotionally would be to put it mildly. What even is the purpose of his life anymore?
In spite of his depression, Alex is an active member of the crew of a ship called the Adamura and this crew ends up discovering a giant hole, an anomaly, on the desolate planet of Talos VII. Perhaps, Alex has a purpose after all.
It's unlike anything that could occur naturally. It's too perfect. It has to have been created by something, or someone, but for what purpose?
The crew of the Adamura agree to partake in a mission to investigate the hole first hand. The truth of the anomaly could help to fill in answers for some of the mysteries of the universe. Who wouldn't want to investigate that?
Because of the nature of the hole, they can't touch down too close. They have to land some distance from the hole and then traverse the planet on foot in order to even get close. It's incredibly dangerous. The four member team is ready to take it on though.
The other members of the team are Talia, Chen and Pushkin. Each of them specializes in a different area of science and each brings their own strengths and weaknesses to the table.
These individuals cannot be more different and their personalities definitely clash at times. It ends up bringing quite a bit of tension to the story. If you think their only threat would be aliens, or the hole itself, you'd be wrong. Humans can be volatile, whether on terra firma or in space.
The coolest aspect for me though was the hole itself. Once they begin their mission on Talos VII, it becomes clear very quickly that the hole is emitting a pulse of some sort. It's so powerful that it messes with their comms and they can feel it through every fiber of their bodies.
If I am remembering correctly, it is emitted in a pattern, something like every 10.9-seconds. The closer they get, the more powerful it is. It gets to the point where it seems it is driving them a little mad.
Additionally, the closer they get to the hole, the higher and higher the tension gets amongst the team members. What is up, what is down? It's hard to keep it straight. Who is in the right, and who is the evil one in their ranks?
I really enjoyed my time listening to this. I feel like Paolini is such a solid SF-writer. The story flows so fluidly and is full of fantastic sci-fi concepts and ideas, yet is so approachable and easy to understand.
I felt like I really got to know these characters and while I wasn't crazy about all of them, or even most of them, I felt like I understood where they were coming from and why they made the choices they did. Their conversations did open up lots of avenue for thought into our place, and our greater role, as a species in the universe.
I would recommend this to people who enjoy SF-stories with a dangerous space-set mission, or stories of first contact. Especially if you like considering those types of scenarios for our own future, what that could mean. I felt really connected to this story and definitely hope Paolini continues writing in this genre.
Thank you so much to the publisher, Macmillan Audio, for providing me with a copy to read and review. I have nothing but the highest praise Hale's narration and this audio production in general!