The Dead and the Dark by Courtney Gould
My rating: 4 of 5 stars
Logan Ortiz-Woodley has been bouncing around the country most of her life. Her Dads are the stars of television's most popular ghost-hunting show, ParaSpectors, and owing to this, she has traveled quite extensively with them filming.
When they tell her they need to return to the hometown they fled years ago, Snakebite, Oregon, she doesn't think too much of it. Just another stop on the road for another episode.
What Logan wasn't prepared for was the chilly reception the family would receive in Snakebite. The town seems to blame her Dad, Brandon, for unusual occurrences following his most recent visit.
Because of this, Logan and a group of local teens get off to a rough start. There's been a lot of tension in the town since a popular boy, Tristan, went missing. In fact, on the day Logan arrives there is a vigil praying for Tristan's safe return.
His girlfriend, Ashley Barton, hasn't given up hope that Tristan will be found, although others aren't so sure.
Disturbingly, Ashley begins to be plagued by visions of what appears to be Tristan's ghost. Unsure what to do, she seeks help from the only person she can think of who may actually have knowledge of paranormal activity, Logan.
The girls begin a cautious friendship and start to investigate what is going on in Snakebite. As more teens disappear the stakes are raised, as is the creep factor.
In addition to all of this, Logan also learns a lot more about her Dads, their relationship and what caused them to leave Snakebite in the first place. She's been desperate to learn more about them, as her relationship with her Dad, Brandon, has been particularly strained.
The Dead and the Dark is a darkly compelling YA Paranormal Thriller releasing Tuesday, August 3rd.
I really enjoyed diving into this story. There's a lot of exploration of topics outside of the paranormal, such as family, sacrifice, grief, forgiveness, the idea of home being tied to people versus place and what it's like to be different in a small town.
I listened to the audiobook and was completely transported to Snakebite. It's that small town many of us grew up in. I felt like I had been there before and could recognize all the Town players.
For a debut, I was impressed with the flow of the story and the layers Gould was able to bring to the page. While the paranormal aspects, as well as the atmosphere, were a ton of fun, I think I enjoyed the family dynamic and character growth most of all.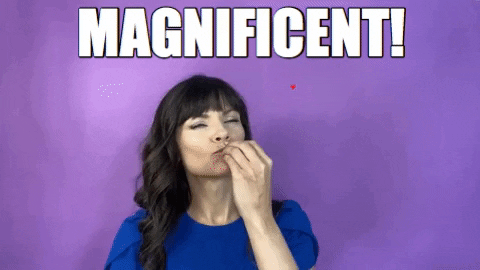 If you enjoy Mysteries or Thrillers with a Paranormal twist, you absolutely need to be adding this title to your TBR!!
Thank you so much to the publisher, Wednesday Books and Macmillan Audio, for providing me with copies of this to read and review. I had a great time with it and cannot wait to see what Courtney Gould writes next!!!