Below Zero by Ali Hazelwood
My rating: 5 of 5 stars
Below Zero is the second of the STEMinist Novellas from Miss Ali Hazelwood that I have read.
Being aware that this is technically the third in the series, it interested me the most, so I was super pumped when my audiobook hold came through from my local library. I couldn't put it off. I had to dive in right away!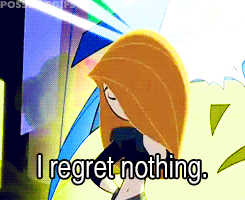 Throughout this trilogy we follow the stories of a trio of girlfriends: Mara, Sadie and Hannah. This is Hannah's story.
Out of the three, Hannah has the most difficulty letting people in. She is fairly guarded by nature and even found it uncomfortable at first getting close with Mara and Sadie. She has her reasons.
Fresh out of graduate school Hannah finds herself new in her career as a NASA aerospace engineer. Some may say she got there via some helpful tips from a man named, Ian, but she would never say that. He's irrelevant.
Although if we're being honest, Ian is never far from her mind. Ian is her rival, her nemesis and the man who haunts her most lurid dreams.
When Hannah finds herself on the brink of disaster, injured and stranded at an Arctic research station, Ian is the one who risks everything to save her. Hannah's so confused. Why would he do this?
He legitimately tried to stop her research and sabotage her career. What could be his motivations now and why does her stomach feel so queasy anytime he's around?
This novella bounces around a little as the different stages of Hannah and Ian's relationship is pieced together. I enjoyed it so much. Watching the blanks be filled in and their connection grow.
I related a lot to Hannah. I found her to be such a convincing main. I liked that she was the type of person who didn't let people in easily. It made you really recognize how special those people she has chosen to be in her life are.
This had some steamy scenes. In the novellas there aren't a ton, it's only 124-pages, so obviously there's not going to be that much. However, what is there is top notch stuff.
Hazelwood can get your motor running, that's for sure.
I'm really looking forward to getting to the final novella, Stuck on You, soon. I'm sure it won't disappoint!