Tiger Honor by Yoon Ha Lee
My rating: 4 of 5 stars
**3.5-stars rounded up**
Tiger Honor is the second book in the Thousand Worlds series by veteran Sci-Fi writer, Yoon Ha Lee. This series is published through the Rick Riordan Presents imprint.
The first book, Dragon Pearl, was released in 2019 and was my favorite Middle Grade release of that year. At the time when I read it, I thought it was a standalone.
I was so happy when I heard the news that we would be getting more in this world; best described as a Space Opera inspired by Korean mythology.
In this installment we follow a young tiger spirit, Sebin, who dreams of joining the Thousand Worlds Space Forces just like their Uncle Hwan, who they greatly admire.
But on the day that Sebin's acceptance letter arrives, another letter arrives as well and the news it brings is not good.
According to this letter, their Uncle Hwan abandoned his duty in search of the legendary Dragon Pearl and has thusly been branded a traitor. His current whereabouts are unknown.
As Sebin heads off to their orientation, they decide that no matter what, they'll find the truth, hopefully clearing Uncle Hwan's name and returning honor to their clan in the process.
As you may expect, however, things do not go as planned for sweet Sebin.
This story is full of action and a ton of heart. Sebin is such a cinnamon roll, who is easy to become attached to. The pace is super quick, and I'll be honest, at times I found myself a little lost.
Even though that's the case, it always came back around for me and I had a lot of fun reading it.
For me though, this wasn't quite as enjoyable a story as the first book, in that it lacked a bit of the humor that I always felt when following, Min, the protagonist of Dragon Pearl.
Sebin, I would say, is more of an old soul, a bit more serious than Min was, and the narrative reflected that, making this story feel more mature than your average Middle Grade.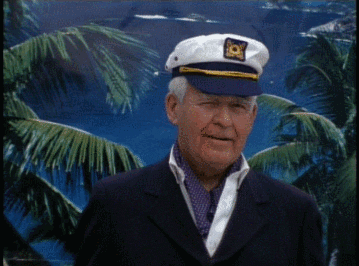 With this being said, Lee's writing, as would be expected, is impressive. The complex mix of Sci-Fi with Mythological elements was so well done.
Additionally, the characters Lee develops are extremely likable. You root for them when you're supposed to, you dislike them when you are supposed to and you certainly love them when you are supposed to. Chef's kiss.
Thank you so much to the publisher, Disney Audio and Rick Riordan Presents, for providing me with a copy to read and review.
This one left off in a great place. This could be it, but I am really hoping for more in the Thousand Worlds. There are endless possibilities as to where this series could go!!