The Lying Game: A Novel by Ruth Ware
My rating: 4 of 5 stars
Meg's Ware Ratings
1. The Woman in Cabin 10: 3-stars
2. The Death of Mrs. Westaway: 4-stars
3. The Lying Game:**4.5-stars**
When Isa Wilde receives a text from her old boarding school friend, Kate, that states, 'I need you', she packs her bag, her infant daughter, kisses her husband goodbye and boards a train. Destination = the idyllic ((but remote)) coastal town of Salten.
There she is reunited with her ole' school chums Kate, Fatima and Thea. Think Mean Girls but nastier.
But Kate has more in mind than a reunion. A local woman out walking her dog has just uncovered a bone, most likely human, and Kate is petrified of what the repercussions of this find may be. She calls her friends because they are the only ones who know. They all have a secret. A dark secret that they have been holding for many years, but as we all know, secrets very seldom stay buried forever.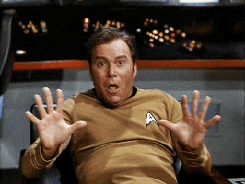 I have previously read two of Ware's other books, The Woman in Cabin 10 and The Death of Mrs. Westaway. I can easily say I enjoyed this one the most out of the three. I think basically it boils down to the fact that boarding school stories are my jam. The fact that this had a present day time line weaved together with flashbacks of boarding school days did it for me. I love boarding schools, I love mean girls (fictionally) and I love secrets that just won't stay secret. It was like this story was made for me. I know it won't be for everyone, I can tell that from the ratings…
For me, it was great. Thoroughly enjoyable and now I feel like I have to read In a Dark, Dark Wood so that I may fully rank all of Ware's works. After I finished The Death of Mrs. Westaway I took all of her other books off my tbr so I am super glad that I, on a whim, decided to give this one a try. Lesson Learned: Never give up on an author, every work is different and everything deserves a good honest try.