The Hacienda by Isabel Cañas
My rating: 5 of 5 stars
**4.5-stars rounded up**
After her father is killed in the Mexican War of Independence, Beatriz and her mother are forced to move in with her mother's family who had previously disowned her.
They're cruel and haughty about Beatriz and her mother's now tenuous situation within the community. It's not good.
Therefore, when handsome Don Rodolfo Solórzano proposes to Beatriz, she jumps at his offer. This could be their opportunity to climb back up the social ladder.
Beatriz would be the lady of Solórzano's countryside estate and with that will come the security she's been craving. Many people marry for reasons other than love. It's the 1830's. How bad could it be anyway?
Unfortunately, after arriving at Hacienda San Isidro, Beatriz finds that it isn't quite what she expected. Still she remains optimistic. If she pours love into the large estate hopefully she'll be able to breathe some new life into it and then move her mother in as well.
Rodolfo swiftly returns to work in the capital, leaving Beatriz to fend for herself with just the staff and his abrasive sister, Juana, for company.
Under these circumstances, it doesn't take long for Beatriz to realize that there's something really off about this hacienda.
Beatriz begins hearing voices, having terribly vivid nightmares and constantly feels like she is being watched. She wouldn't consider herself a nervous person, but this goes beyond anxiety inducing.
Beatriz fears the hacienda is haunted and she suspects that perhaps the first Dona Solórzano is to blame. How did she die exactly? No one seems willing or able to give her a straight answer on that.
Pushed to her limits, Beatriz knows she needs to figure this out and rid the hacienda of what ails it before it's too late.
With this goal in mind, she turns to a young local priest, Padre Andrés, for help. Together the two set out to exorcise the malevolent presence from the hacienda for good.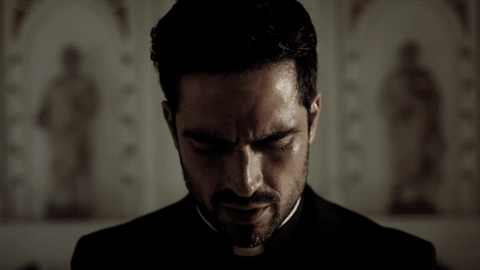 Isabel Canas delivers heavy Gothic Horror vibes in this novel. The atmosphere is so strong. The descriptions of what Beatriz was experiencing were absolutely chilling. There were times I had difficulty reading it at night.
OMG and is this her debut full length novel!? Canas knocked it out of the park with her first swing!?
I'm seriously fangirling hard over here. Honestly, it has the exact vibe I was hoping for when I picked it up.
I actually never read the full synopsis, so Padre Andrés and the role he played in the story took me completely by surprise. I loved that element and his character in particular. Also, the dynamic between Andrés and Beatriz was built out really well.
I would consider this to be a slow burn, so I can see how some Readers may not vibe with that inital build. However, if you are willing to put in the time, it will pay off and it really doesn't take long before the spooky stuff begins.
I would definitely recommend this to Horror fans who enjoy a historical setting, as well as to anyone who loves gothic-feeling fiction, or haunted house tales.
Thank you so very much to the publisher, Berkley, for providing me with a copy to read and review.
I really enjoyed my time with this one and cannot wait to see what Canas serves up next!!!