Flash Fire by T.J. Klune
My rating: 4 of 5 stars
**4.5-stars **
Flash Fire is the second book in T.J. Klune's trilogy, The Extraordinaries. Set in the fictional town of Nova City, this novel takes place in a world where Superheroes are real.
They're called Extraordinaries, have secret identities, wear costumes, save the day and sometimes cause a lot of damage. They're worshipped, they're feared and they're a constant source of mystery and rumor.
Nick Bell is a Extraordinaries superfan and the author of their most popular fanfic. He also struggles with ADHD, the loss of his Mom and with maintaining a open relationship with his Dad.
One major plus is that he now has the Superhero boyfriend of his dreams. However, with new Extraordinaries arriving in Nova City, including powerful new villains, and hormones raging like never before, life is suddenly more complicated than ever.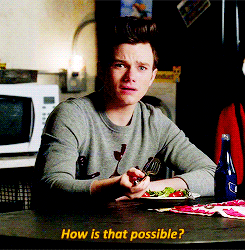 Nick and his friends, Seth, Gibby and Jazz, must team up to protect Nova City from these evil forces, all while trying to figure out their regular teenage life stuff and PROM!!
I had so much fun returning to Nova City and this incredibly lovable cast of characters. Klune writes with such intention and that can definitely be felt within these pages. It filled my heart with so many emotions.
While this is set in a world with fantastical elements, there are also so many relevant contemporary topics explored. I personally enjoy that mixing of real-life with the fantastical. It's a novel you can sink your teeth into.
Even though I enjoyed this story throughout, particularly Klune's continued witty writing and Nick's character growth, I don't think I enjoyed it quite as much as the first book.
For me, this was a pretty solid 4-star read for the majority of the book. I was really enjoying it, but not in love.
Then, the ending. The freaking diabolical cliffhanger ending that left me with my jaw on the floor and my head screaming, I NEED THE NEXT BOOK!!!
Well played, Klune. This is a fantastic series. It's funny, it's heart-warming, it's full of action and uncomfortable teenage moments. I am so excited to see what happens in the next book. I can't imagine how this series is going to end.
Obviously I am hoping for a happily ever after…
Thank you so much to the publisher, Tor Teen, for providing me with a copy of this to read and review.
I am in love with these books and am really looking forward to the final installment!