This is How I Lied by Heather Gudenkauf
My rating: 4 of 5 stars
**3.5-stars rounded up**
This is how I lied, and this is my truth.
In 1995, 15-year old, Eve Knox was murdered in a cave walking distance from her house.
When she doesn't arrive home that night, her Mom panics and sends people out looking for her.
Her best friend, Maggie, teams up with Eve's little sister, Nola, and they ultimately end up finding her body.
Neither girl will ever forget that night.
Twenty-five years later, Maggie, has followed in her Father's footsteps and is now a detective in her hometown.
Around eight months pregnant, she is currently working desk duty, when new evidence is found related to Eve's case.
The boot Eve was wearing on the night of her death has been discovered.
The hope is that with new advancements in forensic science, they will be able to extract some DNA that could finally lead to the killer.
The sudden resurgence of interest in the case begins to take its toll on Maggie.
She becomes slightly obsessed with it all over again and starts doing some digging of her own.
The secrets that come to light, it's a lot. Secrets involving multiple characters.
I had some serious jaw drop moments while reading this.
This is How I Lied is a quick, compelling read.
If you are looking for something to get your mind off real life for a while, look no further. This is it!
I will be honest, there were definitely some elements in this that made me uncomfortable.
Specifically, Nola, Eve's sister, is a very disturbing character. There are some aspects of her personality that at times, made me want to close this book and never pick it back up again. But I needed to know the truth!
There were also times when I was uncomfortable with Maggie's pregnancy and the risks she was taking caused some anxiety for me.
As the story unfolds, however, it becomes clear as to why she feels so compelled.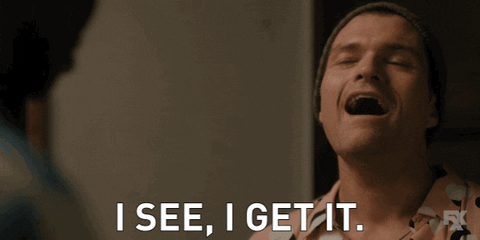 This is a wild story. It is dynamic and engaging.
Oh, the secrets of a small town. You never know what you are going to dig up!
Thank you so much to the publisher, Park Row Press, for providing me with a copy to read and review.
It was a wicked fun read!