The Outsider by Stephen King
My rating: 5 of 5 stars
I have been thinking about this book a lot lately.
Why, you may ask?
The answer is because this was my favorite book of 2018 and I never wrote an actual review for it. Full disclosure, I preordered this, started it on release day and then took my sweet ass time completing it, finishing in August of 2018. The fact that I never reviewed it haunts me.
Am I the only person this happens to?
In an effort to appease some of my guilt, let me get a few thoughts down:
I really enjoyed the topics explored in this book. Particularly, the idea that sometimes the court of public opinion is much more unforgiving and harsh than any court of law.
I also enjoyed how King showed vignettes of various flawed characters in the town where our drama unfolds. He described so well the way that the main event affected various people throughout the town like when a stone gets thrown in a pond. It created ripples spreading out and enveloping many lives. I loved this. It reminded me a bit of the way things roll out in Needful Things.
And of course, most of all, I loved my second favorite character from The Bill Hodges trilogy making an appearance!
I knew it was going to happen and I waited and waited and waited and then…
Reunited and it feels so good!!!
The supernatural elements were also fantastic in my opinion. There were classic King scenes that gave me absolute chills and left me wanting to leave the light on when I went to bed.
I would definitely recommend reading The Bill Hodges trilogy first. If you do and you don't like it, this may not be the book for you. Maybe. I don't know. I'm on the fence. I think for people who are huge fans of that trilogy, it makes this book extra special.
I suppose you could read this on its own, I just can't attest to what your experience will be. For me, half the thrill was getting a character I thought I would never see again back in my life.
I know I will end up reading this again someday. I love to reread King books. Most likely if I do read it again, I will read the entire BH trilogy with this one added on the end.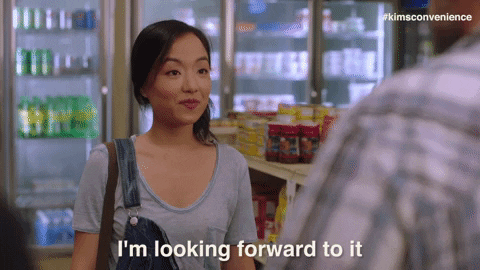 Original: This officially wins my 'Favorite Book I Read in 2018' prize. Forever may it reign.
I do still plan to write a review for this someday. I really do. I annotated and everything but how do you review perfection? Just, how?