Hey fellow bookworms – time for a tag!
Today I decided to do The Netflix Book Tag which I first came across on Josh's Beards & Books channel on YouTube. You can watch his video by clicking here >>> The Netflix Book Tag <<<. I'm not much for chatting today so without any further ado, let's just get into the questions:
1. Recently Watched (the last book you finished reading)? The Woman in Cabin 10 by Ruth Ware. I listened to the audiobook -this is an adult psychological thriller that takes place aboard a luxury cruise ship. It was okay – I wasn't blown away but it had its moments. I gave it a 3-star rating.
2. Top Picks (A book/books that have been recommended to you based on book you have previously read)? Horror books get recommended to me a lot because of my tiny Stephen King (who are we joking here….ENORMOUS) obsession. Usually, things by great authors such as Jack Ketchum, Robert McCammon, Peter Straub, Kealan Patrick Burke, Ania Ahlborn, etc., etc.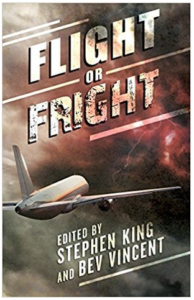 3. Recently Added (The last book you bought)? The last book I bought, which arrived today from Amazon, is Flight of Fright. This is a brand new horror anthology edited by Stephen King and Bev Vincent. Basically, King, who is afraid of flying (as am I) decided it would be a fantastic idea to compile a bunch of stories dealing with the myriad of horrifying ways your flight could go wrong…and probably will. Definitely a good read for airline travel!
4. Popular on Netflix (Books that everyone knows about – 2 you've read and 2 you have no interest in reading): Two books that I have read that everyone knows about could be, The Shining by Stephen King and Dracula by Bram Stoker. Incidentally, these are two of my top 5 books of all time! Two books everyone knows about but that I have no interest in reading would be, The Notebook by Nicholas Sparks and Moby Dick by Herman Melville.
5. Comedies (A funny book): The last book I read that really had me laughing out loud was Foolish Hearts by Emma Mills. This is a contemporary YA book that just had such witty banter between the characters. I absolutely adored Emma Mills writing style and gave the book a 5-star rating.
6. Dramas (A character who is a drama queen/king): I thought Leah from Simon vs. the Homo Sapiens Agenda was a bit of a drama queen. Getting all angry at Simon for no good reason! No good reason, Leah! Good grief…
7. Animated (A book with cartoons on the cover): Howl's Moving Castle, the Greenwillow Books Edition, published in 2008.
8. Watch it again (A book/book series that you want to re-read): I am definitely due a reread of my favorite book of all time, The Stand by Stephen King.
9. Documentaries (A non-fiction book you'd recommend to everyone): The Radium Girls by Kate Moore. Top notch writing. Also, In Cold Blood by Truman Capote, an absolute brilliant classic in true crime writing.
10. Action and Adventure (An action packed book): The Storm Runner by J.C. Cervantes which I reviewed on this blog about a week ago. Action-packed from start to finish, this new middle grade release is part of the Rick Riordan Presents imprint. This was just an awesome little story and I cannot wait for the next book in the series!
11. New Releases (A book that just came out or will be coming out soon that you can't wait to read): Wildcard by Marie Lu which just released yesterday, September 18th. This is the follow-up to last year's, Warcross, which was my favorite YA book of 2017. I preordered a copy of Wildcard and it should be arriving tomorrow!  So excited!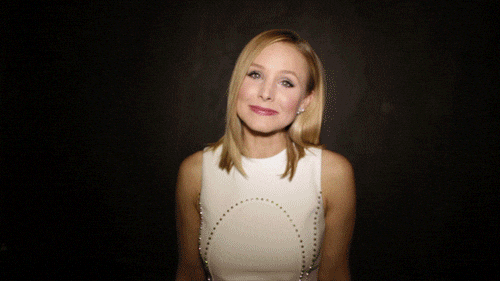 So that is it for my Netflix book tag! Feel free to tell me your answers to any of these questions in the comments section below – I want to know! Also, what's everyone been watching on Netflix lately? I am excited for the new Sabrina reboot to drop!
Cheers and happy reading~