A bit about me: For many years I was reading strictly nonfiction, classics and Stephen King. I only recently got back into fiction – I would say within the past couple of years and even more recently got back into YA fiction. Lately, it seems, all I want to read is fiction! This being said I have realized how many incredible series I have missed out and need to get caught up on! Today I decided I would memorialize a few of my most anticipated series to read:
1.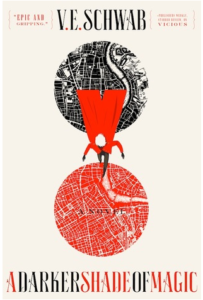 Shades of Magic by V.E. Schwab – This is a fantasy trilogy that receives a lot, a lot of love in social media channels. I really have not heard much negativity in regards to this one which makes me really want to check it out and see for myself. I actually just bought this trilogy and received it via bookmail yesterday so I am thinking a summer binge read! This series involves dark magic and a number of parallels Londons – both of these are concepts I have enjoyed in the past (magic & parallel worlds) so I think this will be right up my alley.  I am very eager to get into this one!
2.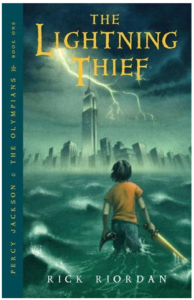 Percy Jackson & the Olympians by Rick Riordan – Confession: I have never ever read a Rick Riordan book. SHOCK. GASP. TEARS. I know! This seems insane but I haven't. I have watched the Percy Jackson movies and really enjoyed them. I love the concept of basing stories off of mythology. Ultimately, I would love to read all of Rick Riordan's series and I think Percy would be a solid foundation and a great place to start. I should probably just buy the box set and be done with it – I absolutely know that I will love them!
3.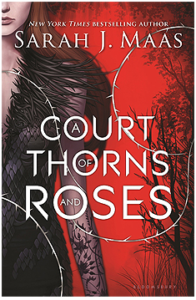 A Court of Thorns & Roses by Sarah J. Maas – Let's start this off by saying that this series is basically a Beauty & the Beast retelling. The fact that I haven't read this yet should be shocking to anyone who knows me, as Beauty & the Beast is my ALL TIME FAVORITE fairytale. That story gives me life. It breaths energy and grace into my cold dark heart and love it! I have owned the first book in this series for over a year yet still…have not started it! I am kind of planning a Fall read for this one – I feel October vibes for some reason. I am sure once I start, I won't be able to put them down.
4.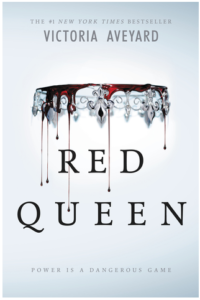 Red Queen by Victoria Aveyard – This is a YA fantasy series with phenomenal covers. I will admit, I have the first two books in this series, which I bought solely based upon how freaking beautiful the covers were! All I really know about this series is that it follows a girl name Mare who lives in a world where the people are separated into red bloods and silver bloods. Red bloods are the poor, regular people and silver bloods are the people who rule them all. Well, Mare, a red blood, ends up working in the silver castle and has some sort of special power that may upset the social order. It sounds fascinating and I can't wait to check it out!
5.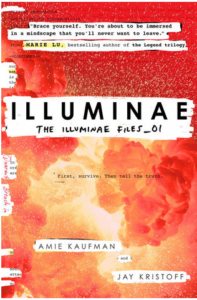 The Illuminae Files by Jay Kristoff & Amie Kaufman – This is a YA science-fiction trilogy of which I own all three books. In hardback. Have I started a one? NO! I haven't and I am not sure why. This is a really cool concept book where the entire story is presented as a dossier of hacked documents including emails, medical reports, military files, etc., – it sounds incredible! I know once I begin this one, it will rank pretty high for me. I am really really looking forward to starting this one!
6.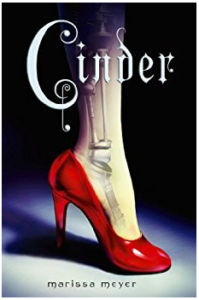 The Lunar Chronicles by Marissa Meyer – These books are fantasy / science-fiction retellings for the characters Cinderella, Little Red Riding Hood, Rapunzel and Snow White. Basically, I am all about fairy tale retellings. I am a big fan of fairytales – particularly the villains – I know I will enjoy these and I actually own every book in the series. I have no excuses at all as to why I haven't begun this  – just so many books so little time, I guess!
So, those are my top 6 series that are on my radar that I absolutely need to get too! My goal is to complete all of these series over the next two years. I mean seriously, this is a lot of books and I will be reading other things at the same time so it is going to take some time! Always happy to be setting book goals though!
Have you read any of these series? What is your favorite series, YA or otherwise? Are there any on this list that you think I should read? I want to know – leave me a comment or contact me through social media or the contact me link!
Enjoy the weekend and happy reading!