Within These Wicked Walls by Lauren Blackwood
My rating: 4 of 5 stars
Andromeda, known as Andi, is a debtera; essentially, an exorcist hired to cleanse households of the Evil Eye. Raised by a man named Jember, who Andi considers to be her father, she was trained by one of the best.
Jember is well known for his exceptional abilities as a debtera, but he's paid for them; left with chronic pain and disability after previous jobs.
Andi and Jember have a complicated relationship. No matter how much she seeks his love and acceptance, she never seems to get it.
Thus, she finds herself at the cusp of adulthood on her own. She needs to start making her own way. When she gets offered a position to cleanse the mysterious Rochester household of a crippling case of the Evil Eye, she accepts.
The Rochester home is her first big commission on her own and obviously, she's anxious about it. It doesn't help that Andi quickly realizes this is a massive job; with horrifying manifestations around every corner.
The master of the house, Magnus Rochester, is charming and endearing, but also a bit of a rascal. Andi feels an almost instant attraction to him. Frankly, it would be hard not to be.
She vows to herself to do everything she possibly can to help him, even if it means putting her own life at risk.
Within These Wicked Walls is a debut Fantasy from author, Lauren Blackwood. Described as an Ethiopian-inspired retelling of Jane Eyre, this novel delivered exactly what I was hoping for.
I really enjoyed this story. The atmosphere was fantastic, dripping with danger and dark gothic vibes. Andi was an incredible main character to follow; I felt like I could really get behind her.
Magnus, as well, was a delight to read. I wanted to help him as much as Andi did; he was in so much trouble when she came to him. The stakes were extremely high and time was of the essence.
Andi's life had not been easy. All the poor thing wanted was someone to love her; to feel like she belonged to someone, somewhere. It actually broke my heart a wee bit.
In spite of everything, she had such a capacity to give love and I wanted that for her. With this being said, the relationship between Andi and Magnus does tread a bit into Instalove territory; so, if this is a problem for you, you've been forewarned.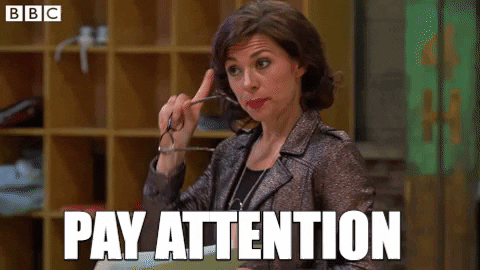 I didn't mind it. I thought their banter was adorable and I was rooting for them.
I did find some of the magic system, for example, how Andi was working her amulets in order to cleanse the Evil Eye, a little confusing. Also, there were moments when I felt the narrative dragged just a little, or scenes became repetitive.
For the most part, though, those tiny things really didn't hamper my enjoyment of the story. This is an absolutely excellent debut.
It's compelling from the start and the narrative solidly delivers what the synopsis promised. I definitely recommend this one for your Spooky Season TBR!
Thank you so much to Wednesday Books and Macmillan Audio for providing me with copies to read and review.
I cannot wait to read more from Lauren Blackwood in the future. Exceptional debut!!!