We Were Never Here by Andrea Bartz
My rating: 4 of 5 stars
**3.5-stars rounded up**
When Emily met Kristen in college, she was immediately drawn in by the other girl's confidence and bold personality. The two hit it off and became best friends.
Years later, even though they live on different continents, the women are still best friends; two peas in a pod. One way they maintain their close relationship, is by traveling together to remote locations around the world. Last year was Cambodia. This year, it's Chile.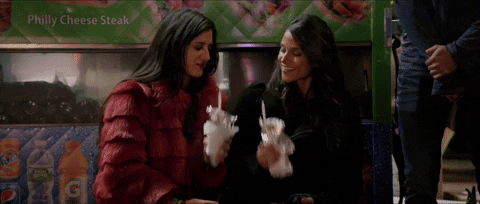 On the final night in Chile, something truly terrible happens. Kristen had headed back to their suite a little early with a cute backpacker they met in a bar. Emily, as a good friend, stayed away for a while to give the two time to be alone.
When Emily does arrive back at the suite, she walks into a horrible mess. Blood, broken glass and a very dead backpacker. Kristen is extremely distraught, saying he attacked her and she hit him in self-defense.
Emily takes control and they do what they have to do in order to get out of the country unscathed. It feels surreal, Emily cannot believe what has happened, mainly because it isn't the first time.
Their magical trip to Cambodia ended much the same way. Kristen claiming self-defense and both of them cleaning up a giant mess.
Back in Wisconsin, Emily is drowning in guilt. Repetitive thoughts and hazy recollections of the two infamous trips are constantly running through her mind.
She's having a difficult time putting it in the past and is surprised at how easily Kristen is coping with it all. While Emily is distracted, both at work and in her new relationship with Aaron, Kristen seems to be her normal, carefree self.
When Kristen shows up in Wisconsin for a surprise visit from Australia, Emily is shocked. She's starting to see her BFF in a whole new light and it's not flattering.
The tighter Kristen tries to hold onto their friendship, the more Emily begins to feel like she's trapped. How well does she really know Kristen? What is she truly capable of?
As secrets of Kristen's past come to light, due to stealthy digging on Emily's part, it becomes clear that her best friend may not be who she thinks she is.
We Were Never Here is a tense and twisty tale of Suspense. I had fun reading this one, although in my opinion, the pace was a little uneven.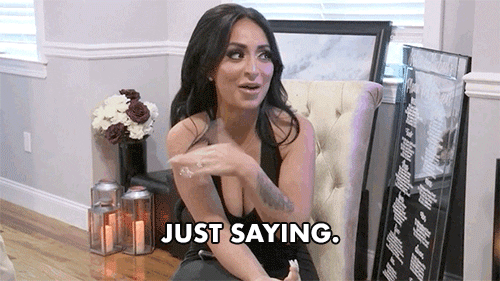 The beginning was great. It kicks of quickly and the stakes are incredibly high. As a person who travels every year with my best friend, I couldn't even imagine having something happening to us, like what happened to Emily and Kristen in Cambodia. It's frightening to even think about.
After Chile, it's clear, something is off with the besties. As the synopsis says, could lightening really strike twice?
Once Emily returns to Wisconsin, I felt like the tense tone was ripped right out from under me. I was bored with being in Emily's head; her repetitive musings seemed to go on forever.
However, once Kristen arrives, things slowly began to pick back up. I enjoyed the mystery of Kristen's background and Emily's sleuthing was definitely an element I appreciated.
The ending was absolutely wild, like WHAT!? The intensity returning with a vigor. We're talking Lifetime movie levels of drama unfolding. It was definitely fun!
In short, while the pace wasn't perfect for me, overall, I thought this was a compelling, over-the-top tale of codependent friendship. I am still thinking about and I consider that a great sign; it's memorable. Kristen, in particular, was a great character!
Thank you so much to the publisher, Ballantine Books, for providing me a copy to read and review. I appreciate the opportunity to provide my opinion!