This May End Badly by Samantha Markum
My rating: 4 of 5 stars
The Weston School for girls has been engaged in an epic prank battle with the boys across the street at Winfield Academy for a century. This battle is on-going, with literally generations of girls and boys taking part.
Now that Doe is in her Senior year at Weston, she's determine to win the battle once and for all. She's a prank master and determined doesn't even begin to describe Doe.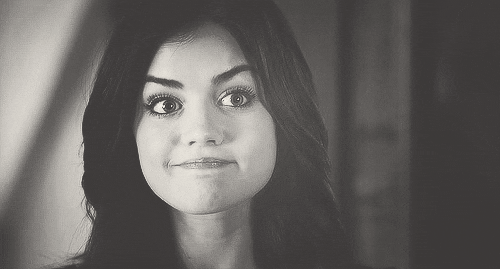 When the Weston headmistress makes an announcement that Weston and Winfield will be merging the following year, their campus descends into chaos. Chief among the dissenters, Miss Doe.
Doe is horrified. Weston and Winfield merging! She cannot possibly let that happen. Together with her best girlfriends, they vow to do whatever it takes to stop the merger.
One of Doe's targets is Three, the kingpin of Winfield Academy. Smart, wealthy, good-looking and popular, Three is the kind of boy that has the world in the palm of his hand.
Doe just wants to knock him down a notch or two. She ends up making a deal with Three's cousin, Wells, to fake date, thus getting under Three's skin and throwing him off his game. With Three out of sorts, Doe should easily be able to outsmart the Winfield boys.
As the pranks begin to escalate, so does Doe's so-called fake relationship with Wells. Will Doe lose sight of her goals, give them up entirely for a cute boy, or achieve everything she's ever wanted?
The May End Badly is such a fun and cute YA Contemporary. Wells is one of the most swoon-worthy boys I've come across in a long time and don't even get me started on how great this fake dating set-up was!
At first, I'll admit, I was a little confused by the passion Doe had for the prank battle, but the more I got to know about her as a character, the more it started to make sense.
Doe came to Weston after going through a very difficult time in her life. Her parents had recently divorced and Doe had been having some behavioral issues at her old school. Weston became a safe haven for her. A place where she could feel safe and grow.
She wants to be sure Weston can remain that safe space for girls into the future. However, has Doe let her own experience blind her to that of others?
There are some really great friendships in this story. Doe's friend group is very close, but still not afraid to call one another out on bad behavior. Wells also has a strong and interesting friend group, so it was nice to see that with both the boys and the girls.
I loved watching Doe and Wells relationship grow. There were moments when I absolutely wanted to shake her, but I was definitely on the edge of my seat waiting to see what would happen between them.
Additionally, I loved the humor in this novel. There is some great, witty banter, including moments that had me in stitches. I even loved the parents. They were funny and helpful, which was so nice to see.
My only slight criticism of this novel would be that there was an issue going on at the school, with a teacher possibly being inappropriate with students.
Nothing about that storyline felt natural to me in the context of the rest of what was going on. This is obviously just my opinion, but it felt very forced.
It felt like there needed to be some tension at school, a villain, and this character was it. Oh and along the way we can stuff in some heavy social commentary.
It felt completely out of place with the rest of the story. I don't know. I feel like I could have enjoyed this even more without that in there. It just felt disjointed to me.
Phew, that was uncomfortable to say, but overall, yesssss, I had so much fun with this one. I became so attached to Doe and completely head over heels in love with Wells.
Thank you to the publisher, Wednesday Books, for providing me with a copy to read and review. I'm looking forward to reading more from Samantha Markum in the future!