The Prisoner by B.A. Paris
My rating: 3 of 5 stars
**3.5-stars**
When Amelie was a teenager, her father passed away after struggling with an illness. She had already lost her mother, so suddenly found herself alone.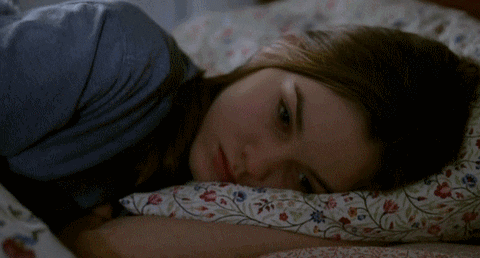 With no money and no desire to go into the state system, Amelie disappeared to London, where she set about making a life for herself.
She works hard at it too. It's a struggle. Sometimes with no other options, she was forced to sleep on the streets. She works in restaurants mostly, but that industry doesn't necessarily equal security for a young woman still in her teens. Nevertheless, she pushes on.
Her luck seems to turn around on the day that she meets Carolyn. Carolyn is a successful business woman, recently separated from her husband, who sees something in Amelie and offers her a job as a live-in housekeeper.
That's how Amelie's world changes. She now has friends she can count on, a safe and comfortable place to live, as well as a good salary. She begins to live the life that other, more privileged girls, her age are living.
Soon she is moving up in the world and it's through a new job that she meets Ned Hawthorpe, a business man, technically her new boss and the heir to a vast fortune.
Whilst on a business trip to Vegas, Ned offers Amelie a deal. If she marries him, he'll give her something she really desires. Who would think that something could go wrong from this?
Thus begins the spiral for poor Amelie.
There's a kidnapping. There's a hostage situation. There's much back-and-forth filling it all in. Why has Amelie been kidnapped and will she be able to make it out of this horrible situation alive?
As with all her other novels, this book begins with a bang right out of the gate. That's one thing I always appreciate about Paris's writing. There's no beating around the bush, or wasted eons of build-up, her stories start very, very quickly.
Usually within the first few pages, you're in it. This book is no exception.
Then the narrative alternates between the present, which includes Amelie being held hostage reflecting on her situation, what could have lead her here and how she can get out of it, and the past, which fills the Reader in on Amelie's life from the time her father died, up to the present.
I generally enjoy when stories are formatted this way and I did enjoy it in this case as well. I also enjoyed the short chapters, which made the pace feel very quick. I literally read this in a day.
Unfortunately, not all elements worked as well.
This sort of felt like an early 90s-Lifetime movie. Now, let me be clear, I love a good Lifetime movie now and again. There is absolutely nothing wrong with Lifetime movies. Please don't come at me.
However, this was forced drama and way over-the-top. I usually love over-the-top, that's sort of my brand. Even things that are fairly unbelievable, but for some reason the tone of this, the feel of some of the circumstances, just did not work for me.
All the male characters were practically indistinguishable from one another. I was almost at the end and one of them was mentioned and I thought, who the hell is that? It took me completely out of the story. I'm still confused about who he was and he played a pivotal role in the plot.
With all of this being said, it was suspenseful and it did keep me fairly engaged, but I have read all of B.A. Paris's works and when I see her name on a cover, I get excited.
Admittedly, I expect a lot and maybe that's on me, but honestly, this one disappointed me a bit. It is a good book, there is a fun story within these pages that will keep a lot of Readers on the edges of their seats. Sadly, for me, it just wasn't as great as I was expecting.
Don't take my word for it though, pick it up for yourself. If it sounds intriguing to you, absolutely give it a go!
Thank you so much to the publisher, St. Martin's Press and Macmillan Audio, for providing me with copies to read and review. I'm glad I read it and am already looking forward to seeing what B.A. Paris will come up with next!