The Maidens by Alex Michaelides
My rating: 5 of 5 stars
Mariana Andros, a dedicated group therapist, has suffered a lot of trauma in her life. Therefore she exhibits a great amount of empathy and patience for her clients.
Due to a large inheritance, Mariana doesn't need to work, however she continues her practice in order to help others.
Mariana has lost almost everyone she has ever loved. In fact, the only family she has left is her niece, Zoe, currently a student at Cambridge University.
That's why when Zoe calls her one night, extremely distraught, Mariana boards a train the next morning to go to her. She must help.
Arriving in Cambridge stirs up a lot of memories for Mariana. She attended school there as well and wasn't prepared for the emotional repercussions of being back on campus.
She tries to push her own emotions aside, however, in order to better focus on Zoe. Apparently, a dead body found the previous evening has been identified as Zoe's good friend. It is obvious the girl has been murdered.
After conversations with Zoe about her dead friend, Mariana begins to suspect Edward Fosca, a popular and captivating Greek Tragedy professor may be the culprit.
Sure, he has an alibi, but not one that Mariana considers to be reliable; his secret society of young women students, known as The Maidens, would most likely be willing to lie for him.
Mariana successfully inserts herself, through various connections, into the investigation, putting herself on a collision course with the undeniably charming, Professor Fosca.
The Maidens is compulsively readable. Once I started it, I could not put it down!
I loved how Michaelides wove together all of the different aspects of this story. I thought it was wonderfully crafted. I was so engaged, I had to remind myself to come up for air.
The setting of Cambridge was extremely vivid. It starts as this beautiful, pristine and exclusive place. Then over the course of the narrative, a dark underbelly becomes exposed as Mariana digs further into the mystery.
I absolutely loved that. So is life, am I right!?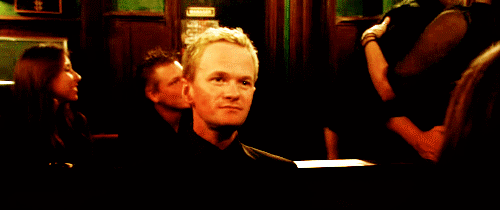 Additionally, Mariana had such depth of character. I loved learning about her and watching her try to push past her own anxieties and fears, to try and help Zoe.
She became laser-focused in her search for the truth and I was cheering her on the whole way. I wouldn't say she is overly likable, in the traditional sense, but I certainly found her to be believable.
I could swoon about this for days, but will spare you that and wrap it up by saying, I loved this book!
I thought it was so fun, super entertaining and memorable. The setting, the characters, the twists and turns; it is WICKED!!!
I actually think I enjoyed this more than The Silent Patient, and that's saying a lot. I already cannot wait to see what Michaelides comes up with next.
Thank you so, so, so much to the publisher, Celadon Books, for providing me with a copy of this to read and review. I appreciate it more than I can say. This was one of my most anticipated books of the year and I cannot wait for it to release!!!