The Ex Talk by Rachel Lynn Solomon
My rating: 5 of 5 stars
**4.5-stars rounded up**
Shay Goldstein has been a producer at her local public radio station since she graduated from college nearly a decade ago. She enjoys her job and can't imagine ever working anywhere else.
Dominic Yun is Shay's newest coworker. He's fresh out of a Masters Degree program in Journalism at a top school and boy, does he love to tell you about it.
He's the current hot-shot at the station that all the higher-ups seem to love, but frankly, his very presence drives Shay a little batty.
Sure, he's good-looking, tall and smells nice, but why does he have to be so darn condescending?
Pitching ideas to try to boost the ratings of their slightly floundering station, Shay presents an idea for a relationship chat show.
The concept is that exs would cohost and explore what went wrong in their relationship, tying in other popular dating topics at the same time. To Shay's surprise, her boss okays the project with enthusiasm.
The only catch is, he expects Shay and Dominic to co-host. It's true they've never dated, but there is certainly enough animosity flowing between them to convince people that they have.
Neither of them feels good about having to deceive their audience, but they also feel like they don't have much choice. Ultimately, both Shay and Dominic begrudgingly accept the assignment.
They first need to make up an entire story behind their 3-month dating life, memorize it and stick to it. With that comes the opportunity to get to know each other better.
It's no secret that I am a fan of Rachel Lynn Solomon's work.
If I am not mistaken, this book is her debut in the Adult Romance space. I really enjoyed my time with these characters, although I will say they did both seem extremely young.
At times, I could have easily been convinced they were in high school interning at a radio station; except then I would be reminded of the fact they both had completed college and had their own apartments. Then, of course, there's the steamy bits.
Those were well done. No further clarification required.
It's true, I enjoyed this so, so much. I loved Shay. I loved Dominic. I loved Shay's adopted dog. There's miscommunication, flirting, workplace debacles and soft, romantic moments. It's just a lot of fun.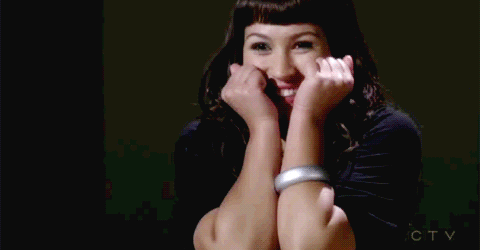 Thank you so much to the publisher, Berkley, for providing me with a copy of this to read and review.
This story gave me all the feels and I look forward to picking up Solomon's upcoming YA-release, We Can't Keep Meeting Like This.